Trending:
Crab stick spread without mayonnaise in 5 minutes: recipe for budget appetizer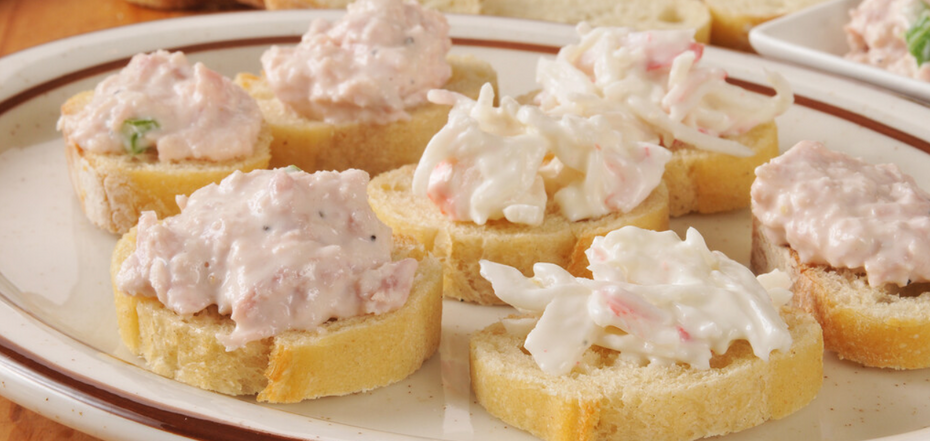 Crab stick spread. Source: thebesttastes.com
The spread is a budget and quick to prepare an appetizer for sandwiches. It can be made of different products: avocado, tuna, herring, eggs, lard, processed cheese, crab sticks and even sprats, supplemented with sour cream, cream cheese or mayonnaise. Cooking time is only 5 minutes, provided all the ingredients are prepared.
Nutritionist Alex Mil(mil_alexx) on his Instagram page shared a recipe for a spread made of crab sticks, eggs and without mayonnaise.
Ingredients:
eggs - 2 pcs
crab sticks - 180 g
sour cream - 1 tbsp.
sweet pepper - 70 g
dill and parsley
vegetable oil - 1-2 tsp.
salt, pepper
Method of preparation:
1. Boil hard-boiled eggs in advance, peel and cut randomly.
2. Also peel the sweet peppers and chop randomly.
3. In a blender bowl put eggs, pepper, herbs, sour cream, salt, pepper, pour vegetable oil. Whisk everything to a homogeneous mass.
4. Spread the finished spread on bread and enjoy. Enjoy!
Also on OBOZREVATEL reported how and from what to prepare the most delicious and budgetary spread at home in 10 minutes.