Trending:
Coconut candies with dried apricots for a snack: prepared without sugar and baking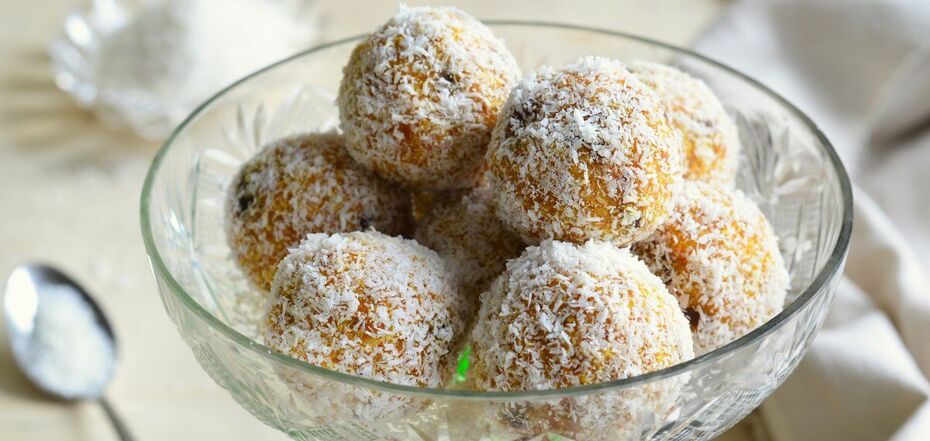 Homemade dried apricot candies. Source: depositphotos.com
Homemade candies are not only a healthy dessert for children and adults, but also a snack. Moreover, most of them are made without sugar, dairy products, and, most importantly, baking. The candy can be based on dried fruits, fruit, chocolate, and nuts.
One of the food and feeding blogs(idei_prikorma) published a recipe for coconut candies with dried apricots on Instagram, which are made without sugar and baking .
Ingredients:
dried apricots - 10 pcs.
coconut flakes - 3 tbsp.
Method of preparation:
1. First, you need to prepare the dried apricots, namely pour boiling water over them. Leave the dried fruit in this form for 15 minutes.
2. After the allotted time has elapsed, drain the dried apricots and put the dried fruit into a blender bowl.
3. Add coconut to the dried apricots. Blend until smooth.
4. From the resulting mass to form balls of medium size. Leave the finished candies in the refrigerator for 30 minutes to stabilize. Enjoy!
You can also find more recipes on OBOZREVATEL: