Trending:
Classic truffle cake: how to prepare in 50 minutes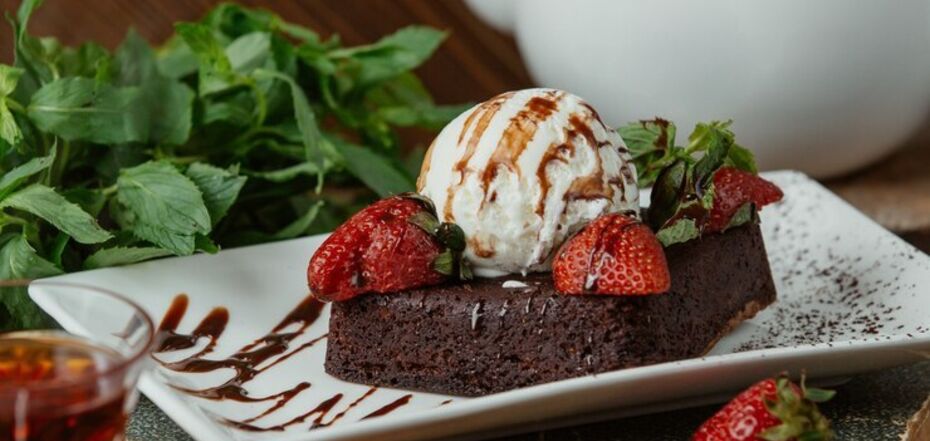 Delicious truffle cake. Source: freepik.com
Truffle cake is a luxurious dessert known for its refined taste. It can be a great option for special occasions, holidays, or just for enjoyment at any time. It has little flour, and the rest of the ingredients make it very tender.
Food blogger Tallya Koroleva (@tallykoroleva ) posted a recipe for a luxurious truffle cake on Instagram .
Ingredients for the cake:
125 g melted butter
2 eggs - 3/4 cup sugar
200 g of sour cream
250 ml of heavy cream (32% - 38%)
180 g of flour
1 sachet of baking powder
3 tbsp. l sugar-free cocoa
Method of preparation:
1. Beat the eggs with sugar with a mixer until a small foam forms. Add melted butter, sour cream and heavy cream. Mix well.
2. In a separate bowl, mix the following ingredients: sifted flour, baking powder, cocoa, and vanilla sugar.
3. Add the dry ingredients to the egg and butter mixture a little at a time, while continuing to beat everything together.
4. Pour into the mold and bake for 35-45 minutes at 175-180 degrees.
5. Let the baked cake cool slightly.
Ingredients for the glaze:
100 g of dark chocolate
30 g of butter
50 ml of cream
Method of preparation:
1. Heat all the ingredients in the microwave or in a water bath until the chocolate is completely melted.
2. Cut across into 2 layers.
3. Brush 2 cakes thoroughly with the prepared icing, and garnish with fruit if desired. Enjoy your meal!
You can also find recipes on OBOZREVATEL: