Trending:
Cherries in their own juice without sterilization so they do not crack and hold their shape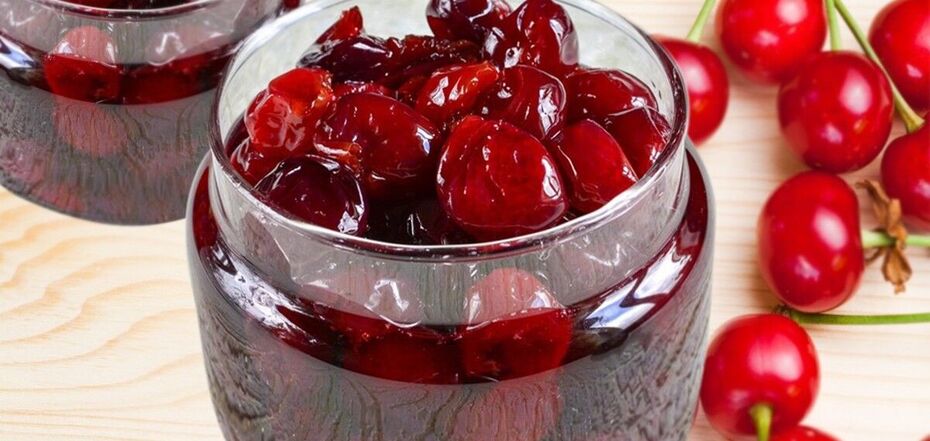 Recipe for cherries in their own juice. Source: rivne.media
Cherries in their own juice are an original preparation for the winter. It is easy to prepare, it can be eaten both on its own and used to prepare other desserts or added to baked goods. In addition, the berries are perfectly soaked in juice, remain whole and do not crack.
FoodOboz editorial staff shares a simple recipe for cherries in their own juice for the winter, which you can prepare without sterilization.
Ingredients:
cherries - 500 g
sugar - 600 g
citric acid - on the tip of a knife
Method of preparation:
1. Remove the pits. Soak the berry in a solution of water and salt (1 liter of water needs 1 tsp. salt) to get rid of unwanted pests.
2. Pour sugar over the cherries and leave it in this form for 8 hours in a dark place. All the sugar will dissolve completely and the cherries will let the juice.
3. Put the pot with cherries on the stove, bring to a boil and cook for 7-8 minutes. Be sure to remove the foam that forms.
4. Take the berries out of the syrup and put in the sterile jars.
6. Add citric acid to the syrup and boil for a few minutes. Fill the jars with syrup.
7. The jars with cherries should be sealed with a lid, turned upside down and left in this form until completely cooled. You can also cover them with something warm. Store cherries in a cool place.
Earlier OBOZREVATEL reported on how to remove cherry pits quickly.