Trending:
Can be dangerous: do all pickle jars need to be turned over and wrapped around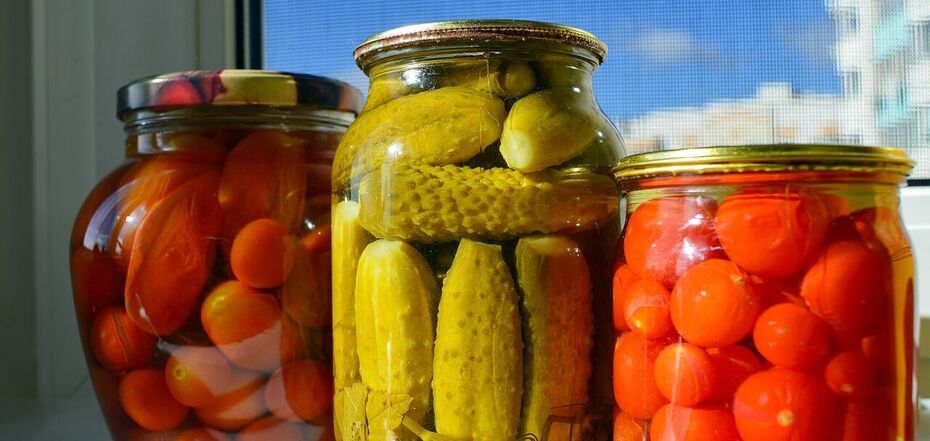 Pickled cucumbers and tomatoes. Source: pixabay.com.
When preparing canned food, every housewife knows the main rule: all jars should be turned upside down and covered with something warm until they cool down completely. However, you don't have to use this trick all the time. Moreover, sometimes it can be dangerous.
FoodOboz editorial staff has collected information on whether all jars should be turned upside down and covered.
When it is not necessary to turn the jars upside down and wrap around

Case 1
If you prepare canning and close the jar with vegetables or fruits with a plastic lid, then indeed turning the jar is inappropriate. After all, the content may explode.
Case 2
Also, you should not turn over those jars that you closed with twist-off lids (they screw on by themselves and do not require a special canning key).
How does it happen?

Sealing ring is the reason. It has the property to expand under the action of hot contents, which guarantees the tightness of the jar.
If you turn the jar with this lid upside down, then all the heat will rise up.
Earlier OBOZREVATEL shared how to make cucumbers crunchy again.