Trending:
Beans with tomatoed for winter: how to prepare a tasty and budget appetizer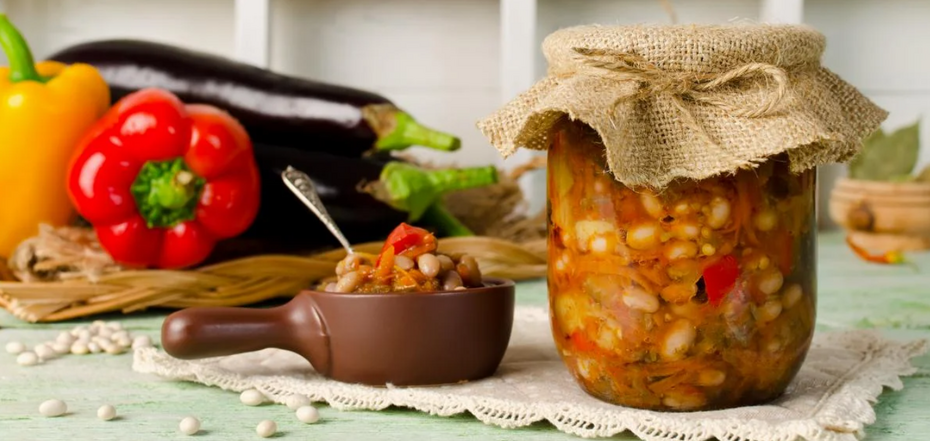 Beans in tomato for winter. Source: depositphotos.com
Beans with tomatoes is a budget appetizer that housewives prepare for the winter. In addition, it can be used as an addition to borscht, soup and added to stews. Such beans are easy to prepare and the dish does not even need to be sterilized.
Food blogger Maria Mykhalchenko (smakoluk.ua) on her Instagram page shared a recipe for canned beans with tomatoes.
Ingredients:
white dry beans - 600 g
tomatoes - 2.5 kg
salt - 50 g
sugar - 100 g
vegetable oil - 50 ml
pepper - 1 tsp.
vinegar - 50 g
Method of preparation:
1. Soak dry beans in cold water in advance and leave overnight.
2. Boiled them almost to readiness.
3. At the same time, peel the tomatoes and turn them into a puree with a blender. Pour it into a saucepan, put on fire, bring to a boil and cook without a lid for 30 minutes.
4. Add boiled beans, salt, vegetable oil and sugar to the puree. Cook for another 20 minutes.
5. Add pepper and vinegar. Cook for another 15 minutes without a lid.
6. Pour the hot beans into sterile jars and seal with lids. Turn upside down, cover with something warm and leave to cool completely. Done!
Also on OBOZREVATEL you can read the recipes: