Trending:
An elementary hearty pie in 15 minutes: made from pita bread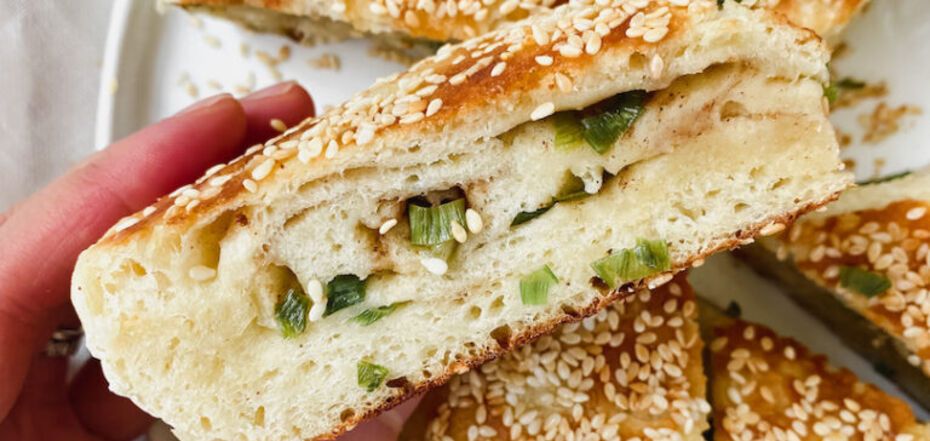 Pita cake in 15 minutes. Source: nutsaboutgreens.com
A hearty and simple pie can be made in even 15 minutes. To do this, you will need a pita bread. All you have to do is wrap a tasty filling in it.
The idea for an elementary pita cake in 15 minutes is published on the Instagram page of food blogger Tetiana Perchik (tanya.perchik). Don't forget to sprinkle sesame seeds on top - it's much tastier that way.
Ingredients:
Sour milk cheese - 200 g
1 egg
Greens (onion, dill, parsley)
firm cheese - 100 g
salt/pepper/spice - to taste
two lavash sheets (preferably large, 30 cm in diameter)
1 egg (to grease inside and on top of the pita)
same seeds
Method of preparation:
1 Brush the pita with beaten egg and sprinkle with cheese. Cover with a second sheet of pita bread and press down gently.
2. Divide the resulting crust into 8 equal pieces and shape into a sunflower (preferably on baking paper).
3. For the filling, mix the cheese, herbs, egg and some cheese well together. Salt and spices to taste.
4. Spread the filling in a ring and close with the corners of the pita.
5. Brush with egg, sprinkle with sesame seeds and leave in the oven for 10 minutes at 180 degrees.
You can also find recipes on OBOZREVATEL: