Trending:
All mixed up and in the oven: recipe for a flavorful and moist apple muffin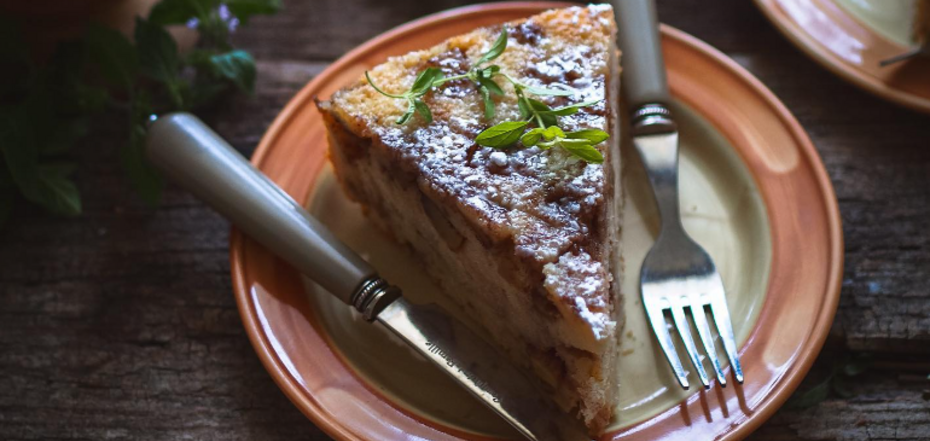 Cupcake with apples. Source: Screenshot of Eduard Nasyrov's Instagram post
Apples can be used to make not only the popular charlotte. The fruit will be the basis for a fragrant muffin. It turns out very tender and moist thanks to a large amount of filling, and also fragrant thanks to spices.
Foodblogger Eduard Nasyrov(my_happyfood) on his Instagram page shared a recipe for a fragrant and tender muffin with apples.
Ingredients:
sugar - 100 g
cinnamon - 2 tsp.
apples - 3-4 pcs
flour - 180 g
leavening agent - 1 tsp.
ginger - 1\2 tsp.
nutmeg - 1\2 tsp.
eggs - 2 pcs.
milk - 180 ml
butter - 120 g
vanilla extract - 1 tsp.
Preparation method:
1. First, peel and dice the apples. Mix them with cinnamon and 2 tsp of sugar.
2. To prepare the dough, mix the eggs with sugar to a light mass.
3. Add the melted butter, spices, milk and sifted flour and baking powder. Stir until smooth.
4. Add 2\3 parts of the apples to the batter. Stir.
5. Line a mold with parchment and place the remaining apple bottoms on top. Pour the batter over the top.
6. Bake at a temperature of 180 degrees for 30-35 minutes. When ready to bake cool the pastry, then turn it over and place on a plate, sprinkle with powdered sugar Enjoy!
Also on OBOZREVATEL you can read the recipes: