Trending:
Add just two spices to make perfect roasted potatoes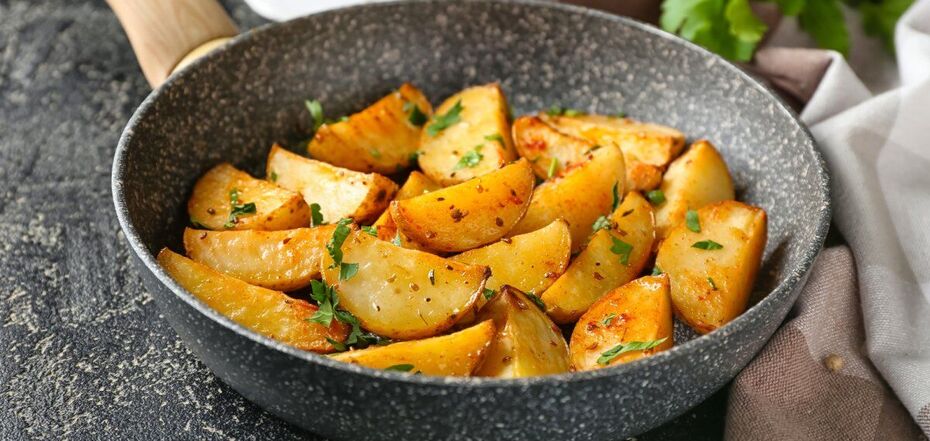 Fried potatoes. Source: depositphotos.com
Fried potatoes are a quick and satisfying dish suitable for lunch and dinner for the whole family. They can be supplemented with bacon, meat, mushrooms, herbs, or just spices.
The FoodOboz editorial team has gathered information and will tell you what spices to add when frying potatoes to make them have a beautiful color and taste.
Turmeric
First of all, we are talking about turmeric. Everyone knows that this spice is quite concentrated and is even often used as a natural dye. Thus, turmeric will help you achieve the desired result and turn the potatoes golden. In addition, the spice has good composition and beneficial properties.
Smoked paprika
This option is ideal for those who like unusual combinations. Potatoes will be very spicy and at the same time have a sweet flavor. And the light "smoke" flavor will do the trick.
It is very important to use good vegetable oil when cooking. It can be combined with butter for better flavor. Lard is also a good option.
You can also find recipes on OBOZREVATEL: