Trending:
A quick way to prepare lightly salted cucumbers: you can eat in 50 minutes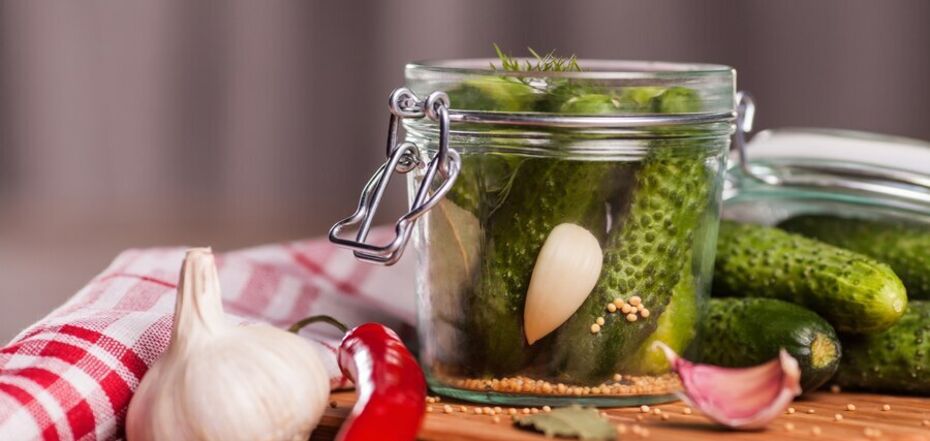 Lightly salted cucumbers with mustard. Source: freepik.com
Lightly salted cucumbers are a popular dish that has won the hearts of many salty food lovers. Their crispy and sweet and sour taste will add unusual emotions. Pickles are also low in calories, making them an ideal snack.
The idea of making delicious lightly salted cucumbers was published on the Instagram page of food blogger Tata Chudnova (@chudnova.food ).
Ingredients:
cucumbers - 600g;
garlic - 2 cloves;
water - 150 ml;
dill and parsley - 60 g;
Dijon mustard - 90 g;
salt - 0.5 tsp.
Method of preparation:
Wash the cucumbers thoroughly and dry them with paper towels; wash and dry the dill and parsley; peel 2 cloves of garlic; prepare boiled water.
Finely chop the dill, parsley and garlic with a knife. If desired, the garlic cloves can be passed through a press.
Cut off the edges of the cucumbers and cut them into thin slices or circles. This seemingly simple step has its own secret. The secret to quick-cooking lightly salted cucumbers is that the thinner you slice the cucumbers, the better they will marinate.
In a separate container, mix water, salt, garlic, dill, parsley, and Dijon mustard. Leave the marinade to stand for 5 minutes.
An important point for quick-cooking pickles is the temperature of the water in the marinade. It should be around 80 degrees Celsius. If the water is hot, the cucumbers will simply cook in it and lose their crispness. With cold water, the cucumbers will not be sufficiently salted in such a short period of time. If you don't have a thermometer to determine the exact temperature of the water, you can boil the water and then cool it for 15 minutes.
Combine the resulting marinade with the sliced cucumbers and mix thoroughly. Leave the cucumbers to stand for another 10 minutes on the table and then put them in the refrigerator for 15 minutes.
After 15 minutes, take them out, mix them thoroughly again, and return them to the fridge for another 5 minutes. And after five minutes, your quick-cooking pickles will be ready, you can drain off the excess water and serve them immediately. Enjoy!
You can also find more recipes on OBOZREVATEL: