Trending:
2 ways to pickle healthy viburnum with sugar for the winter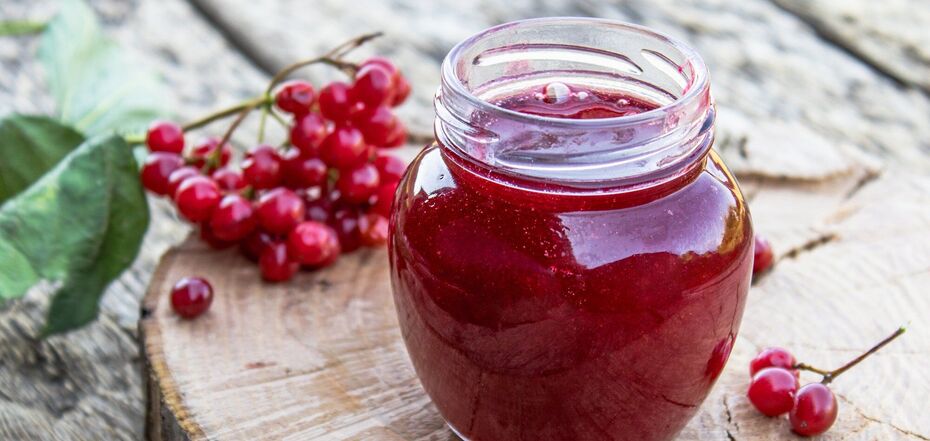 Viburnum with sugar for winter. Source: depositphotos.com
Red berries of viburnum have long been famous for their useful properties. There are not many ways to prepare them for the winter. You can make compotes and jams. However, the easiest option is to rub it with sugar.
One of the culinary blogs (CARPATSKY SHKVARKI) published two ways to prepare viburnum with sugar for the winter on YouTube.
Method 1
Ingredients:
Technology:
1. First you need to sterilize jars and lids.
2. Rinse the viburnum under running water and pick the berries. Tear off the tails.
3. Rub the cooked viburnum through a sieve.
4. Add sugar (proportions 1 liter of juice: 1 liter of sugar). Mix everything thoroughly.
5. Pour in jars and close the lids. Done!
Method 2
Ingredients:
Technology:
1. Wash jars and viburnum. Dry everything.
2. Add 1 tbsp. l. of sugar and a layer of viburnum (1-1,5 centimeters) into the jar. Pour another 2 tbsp. of sugar on top. Repeat until you run out of ingredients.
3. Cover the jar with a lid and store in the refrigerator. Done!
Also on OBOZREVATEL you can familiarize yourself with the recipes: