Trending:
Ukraine's national basketball team wins its second victory in a row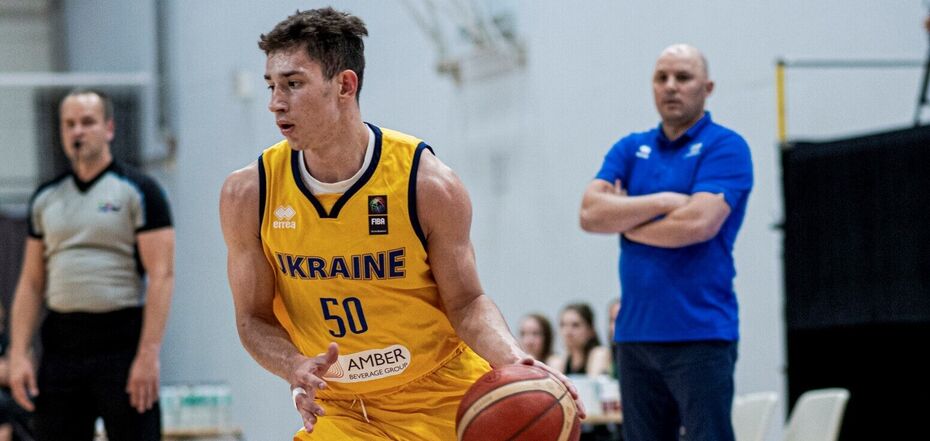 Ukraine defeated Israel
Ukraine's national men's basketball team has won a 75-69 victory over Israel in a control match.
The Ukrainian national team played well in the first half of the game, conceding only 5 points in the first five minutes and then playing well in defence, which allowed them to keep the lead. Ukraine won the first ten minutes 17:14, led by 8 in the second, and went into the break with a 37:32 lead.
Israel started the third quarter strongly, making a 14-5 run, but the right decisions by our coaching staff helped not only to level the game, but also to bring it back under our control. In particular, Vitaly Zotov had a strong stretch at the end of the third quarter, as his entry into the game and several successful plays with his participation gave us a 17-2 run, which allowed us to win by 6 points before the final quarter.
In the fourth quarter, the Ukrainians controlled the game, increasing their lead to a maximum of 11 points with 4 minutes left, but Israel played more aggressive defence in the final minutes, bringing the intrigue back into the match. With a minute to go, Ukraine's lead was 3 points, but our team held on to win.
Oleksandr Kovlyar became the most productive player for our team, scoring 16 points and playing almost 34 minutes on the court. We would also like to mention 14 points from Vitaliy Zotov and 13 points and 6 rebounds from Vyacheslav Kravtsov.
On the negative side, we note the injury to Sergei Pavlov in the first half of the game, which prevented him from taking to the court. The severity of the injury will be determined later after the examination.
The Ukrainian national team has won its second consecutive test match. Our national team will complete its preparations for the Olympic qualifiers with a match against the Netherlands on 7 August. It will take place in Riga and will be closed.
Test match. national teams. Men
Riga, Latvia. Olympic Centre
Ukraine - Israel 75:69 (17:14, 20:18, 25:24, 13:13)
Ukraine: Kovlyar 16+5 assists - 6 turnovers, Zotov 14, Voynalovych 5+5 rebounds, Bobrov 3+8 rebounds, Kravtsov 13+6 rebounds - start; Petrov 9 - 6 turnovers, Pustovoy 9+5 rebounds, Mishula 2, Pavlov 2, Krutous 2