Trending:
The IOC refused to release Putin's Isinbayeva, not seeing her contract with the Russian army and support for the war in Ukraine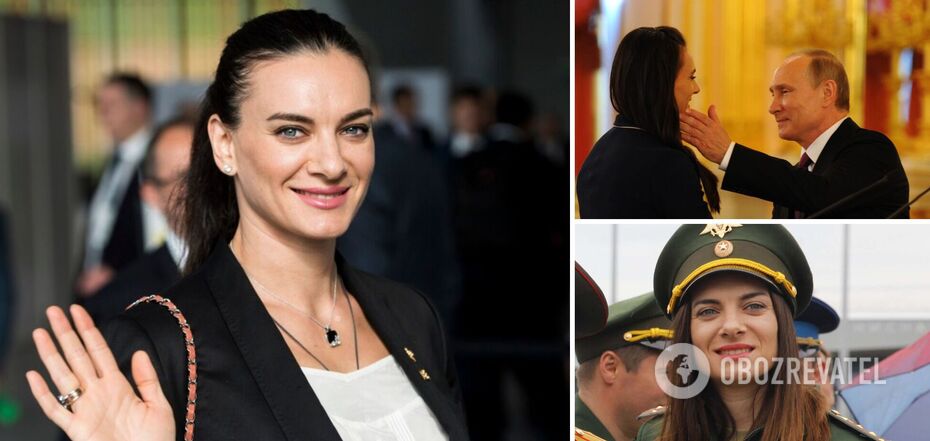 The International Olympic Committee conducted an ''investigation''
The International Olympic Committee's (IOC) Ethics Commission did not dismiss two-time Olympic pole vault champion Yelena Isinbayeva. The 41-year-old major in the Russian Armed Forces resumes her work with the IOC in September 2023.
The IOC conducted an investigation and found that from 24 February 2022 onwards, Isinbayeva "had no contractual ties with the Russian army or security forces and did not support the war in Ukraine," TASS reports, citing the IOC press service.
This decision provoked a strong reaction from Russian fans, who sarcastically wondered why Elena had not yet been declared a foreign agent and tried for discrediting the army.
"How is it that a member of Putin's team, the initiator of the new constitution and the reset, and most importantly, a major in the Russian army does not support the leader's policies and his plans to save humanity from the West? Why hasn't she remembered the "8 years of Bambas Danbili" and the war mosquitoes? It's time she was stripped of all her privileges and titles," her fans sneer.
As OBOZREVATEL previously reported, Isinbayeva joined the Putin Team in 2017. She supported Alexander Ovechkin's initiative, just as Malkin, Bure, Fetisov, Kovalchuk, Karjakin and other sports stars had done before.
On 12 July, the former track and field athlete got into a scandal when she was caught on the Spanish island of Tenerife.