Trending:
Russia tried to hound Usyk, but got embarrassed. Photo fact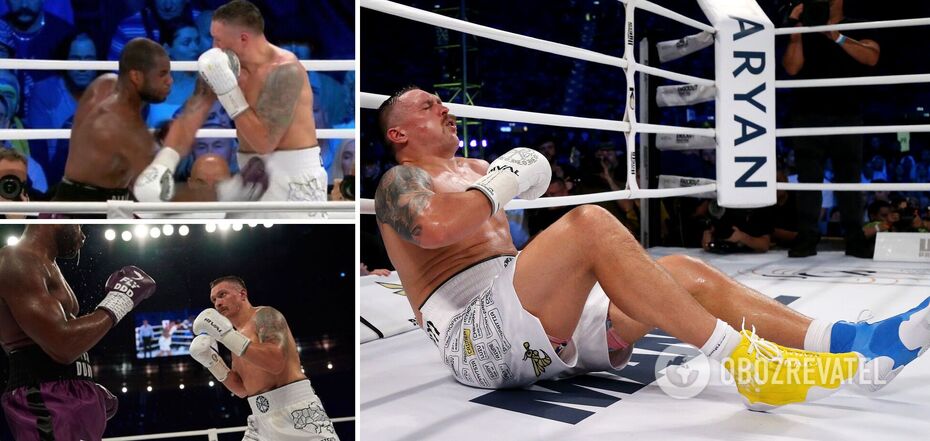 The fight ended with a knockout in the 9th round
The fight between Oleksandr Usik (21-0, 14 KOs) and Daniel Dubois (19-2, 18 KOs) aroused great interest not only in the whole civilized world, but also in Russia. However, unlike adequate fans, Russian fans began to sling mud at the Ukrainian for what happened in the 5th round.
Russians thought that Usyk faked a kick between his legs, resenting the "unfairly taken victory" from Dubois. Users began to harass the Ukrainian.
"Pure knockdown, the actor ...", "In the replay then all can be seen! There is clearly no groin.", "on the replay all normal hit Dubois", "knockout from the Briton, he did not hit the groin, but in the body knocked out One I thought that the blow came exactly in the liver? Yeah, that's a clean one to the liver." "Hello. "Where is this illegal punch?" - the Russians began to compose themselves.
However, instead of support, they received reasoned answers to the question of why Usik is a legitimate winner. These answers gathered many times more pluses.
People who watch boxing all the time. When the punches come in, the referee says, "Below the belt." So what's the problem with Usyk? "As far as I understand in anatomy - the liver is 10 centimeters to the left and above the glove on the screen. Unless, of course, Oleksandr does not have cirrhosis in a neglected form", "Here we need to clarify-the punch below the belt, it is not a punch between legs, but a punch below the line of the navel. which is what happened", - said in the comments.
Note that famous British super featherweight Tony Bellew showed why Dubois' kick between Usyk's legs is 100% a violation of the rules.
As reported by OBOZREVATEL, the fight Usyk - Dubois ended in the 9th round, when the Briton missed a heavy blow to the head.
In the 5th round, the British boxer hit our compatriot below the belt. Usyk took 5 minutes to recover, lying in the ring.
At the end of the meeting in the team Dubois said that they did not agree with the result and appeal.
Usyk himself could not contain his emotions during the press conference after he was presented with claims that his shorts were worn too high.
Note that the result of the fight Usyk - Dubois commented and Vasyl Lomachenko, but he did it superlaconically and in Russian.
Only verified information from us in Telegram-channel Obozrevatel and Viber. Do not fall for fakes!