Trending:
Olympic champion complained in Russia about "arrivals in the garden" and received an unexpected response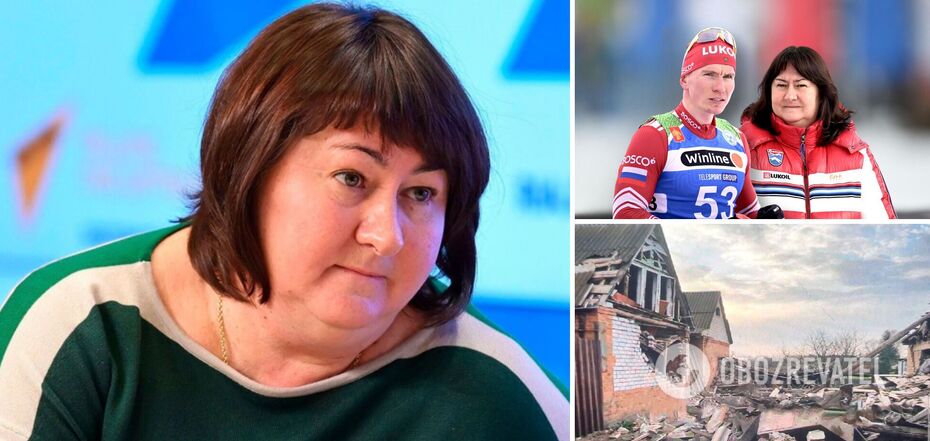 Elena Välbe received a portion of unflattering comments
Yelena Välbe, a three-time Olympic champion and current president of the Russian Ski Racing Federation (RRF), said that the famous Russian skier, three-time Beijing 2022 champion Alexander Bolshunov will not compete under a neutral flag, as this would allegedly dishonor his parents. Bolshunov's parents live in the village of Podivotye, Bryansk Oblast, two kilometers from the Russian-Ukrainian border.
"Sasha Bolshunov's parents periodically have 'arrivals' in their garden. And I'm not sure that Sasha will say that he is ready to go with a white rag just to earn some money and some more medals. I'm not sure I have such athletes. And I want me to be right," said Välbe on the show "In Two Words".
In the comments section, Russian fans, instead of supporting Välba in response to her complaints, began to criticize her.
"And what about before February 24, 2022, there were no 'arrivals'?", "And after that these arrivals began, is Välbe able to determine the cause and effect?", "They say it was planned like that", "I wonder what was in the garden of Bolshunov's parents BEFORE the start of the ingenious operation "Kyiv in three days"?" "It seems that cause and effect is not about Välba," users mock.
Others wonder why Bolshunov, who is a member of the Rosgvardia, does not want to go himself to "defend his beds."
"Sasha can go to the military enlistment office and say, 'Comrades! Send me to hell, I'll take revenge for the beds," but he's thinking about some foreign countries, prize money, and performances in unfriendly countries," Russian sports fans write sarcastically online.
Fans ironically ask how it happened that one thing was said on TV and something else came out.
"Wait, so it all started to protect our own ... It is not clear from whom, but to protect! And now it turns out that there are already some arrivals on the territory of Russia? And where is the protection? These are the questions that Välbe and Bolshunov should be asking, not going to a concert rally in Luzhniki. I was standing there, smiling, happy... Let him continue to smile... in his parents' garden," the fans say.
Only verified information is available on our Obozrevatel Telegram channel and Viber. Don't fall for fakes!