Trending:
Journalists: players refuse to play for the Ukrainian national volleyball team, demanding more money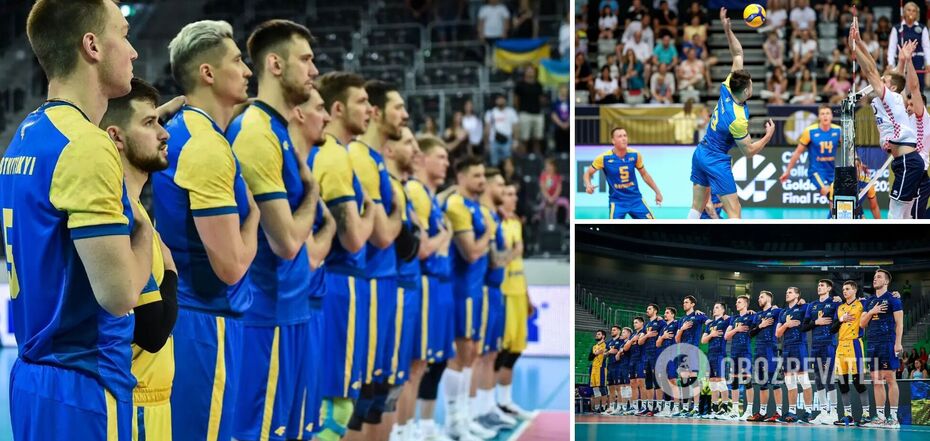 Ukraine volleyball team wants bigger paychecks
The captain of the Ukrainian national volleyball team, Oleh Plotnytskyi, has posted a text on his page on social networks in which he warns that some players may boycott the upcoming matches. The reason cited is "disagreement in basic points between the team and the leadership of the Volleyball Federation of Ukraine (VFU)".
Journalist Andriy Senkiv said on Twitter that volleyball players are blackmailing the management, demanding a salary increase "for being in the national team camp for months at a time."
"Volleyball players are refusing to play for the national team before the tournament of contenders for entry to the Nations League (July 27-30 in Qatar), as well as the Euro tournament, which will be held from August 28 to September 16," Senkiv wrote.
The journalist later added more details, noting that there were several tournaments running consecutively from May through October this year: the Euroleague, the Candidates Tournament, the Euros, and qualification for the Olympics.
"National team players want to get more money, as they are at the national team camp for months at a time. There should be a bonus from the European Volleyball Confederation for reaching the Euroleague Gold final. The money has not reached the organization at that time. This is also a problem," Senkiv said.
VFU president Melnyk says this in an interview about the Euroleague final defeat:
"Before this final, our team was a little bit hamstrung physically. We also lacked the resilience to withstand the pressure. It's a shame, because judging by personal communication, our players have enough confidence," Senkiv quotes Melnyk as saying, adding that this is also something that is very annoying for the team.
The journalist said that according to the players, the amount of bonus and salaries is low, while the requirements are very high.
"There was a conversation between the pool of players of the national team, the management of the VFU and Epicenter on July 15 in the evening. The parties did not agree on anything. Tjhe players just left the room as there was no understanding. His post on social media is actually a blackmail to the federation," the journalist comments on the situation.
Senkiv suggests that while there are no points of contact, it means that the pool of players with Plotnytskyi, Semenyuk and others will not play for the national team at the Candidates Tournament and the Euros.
Only verified information we have in our Telegram channel Obozrevatel, Threads and Viber. Do not fall for fakes!