Trending:
He saved wounded soldiers near Bakhmut: A 19-year-old athlete sacrificed himself to get his comrades out of the encirclement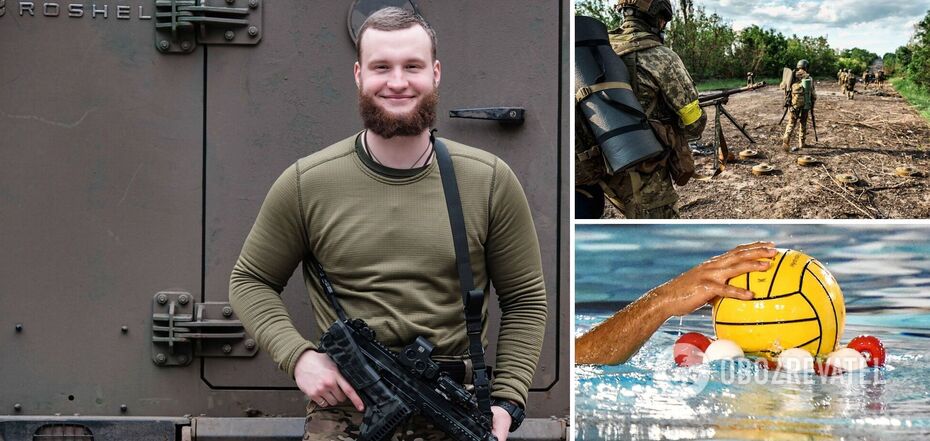 Vsevolod Tatkov died saving his comrades
On 4 July, a talented 19-year-old water polo player Vsevolod Tatkov was killed in fierce battles for Donetsk region. The young Kharkiv-based athlete was a soldier of the Defence Intelligence of Ukraine's Kraken special unit with the call sign "Chief". During his last battle, he helped evacuate his wounded comrades from enemy fire.
Born in Kharkiv, Tatkov was a pupil of the Yana Klochkova Water Sports School and the local sports college.
Before the full-scale war with Russia, Vsevolod played in the Ukrainian championship as a member of the Kharkiv Region 1 team and was a multiple winner of the national water polo championship among juniors and seniors. The talented young man had great prospects.
However, Tatkov could not stand aside when Russia attacked his native Kharkiv. On the day of the full-scale invasion of the Russian occupiers on 24 February 2022, Vsevolod had just turned 18. However, he immediately joined the local territorial defence, and after completing the training, he joined the Kraken special forces.
"Vsevolod immediately volunteered to defend his native Kharkiv. He took part in the liberation of the Kharkiv region and Donbas, as well as in the battles for the road of life," his commander recalled.
Kraken has been liberating the Donetsk region for the last time. On 4 July, the 19-year-old "Chief" went on his last extremely dangerous mission - together with other fighters he had to free and evacuate wounded brothers-in-arms from an encirclement near Bakhmut. However, during the rescue operation, Vsevolod had to give his own life.
"Chief was the kind of person who was ready to sacrifice himself to save others," said the athlete's teammate.
"You are a great loss to me. You have no idea how hard it was for me to call your parents. I know how you told them about me every time. And I tried to be a good friend and a worthy commander to you," the Kraken soldier wrote.
"At the age of 18, Vsevolod bravely stood up to defend our country. It is a heavy loss, a talented athlete, a sincere, kind guy. We express our sincere condolences to his family and friends!" - the Olympic Reserve School said.
"It is very painful to lose your favourite grandson at the age of 19. A child who was cherished by the family all his life. Pain and tears. How to live with this... We have lost our roots. We will remember forever, our hero," wrote the grief-stricken grandmother Lyudmila Skachko.
Earlier, OBOZREVATEL reported that in March 2022, a multiple Ukrainian water polo champion was killed during the shelling of the city of Mariupol.
We also told you that Vitaliy Lisun, a former water polo champion of Ukraine with Dynamo, died at the front. The coach was trained in England, and the details of his death are classified.
Only verified information is available in our Obozrevatel Telegram channel and Viber. Do not fall for fakes!