Trending:
For the first time in history. The 5-time world champion and her friend prepare a same-sex figure skating programme. Video.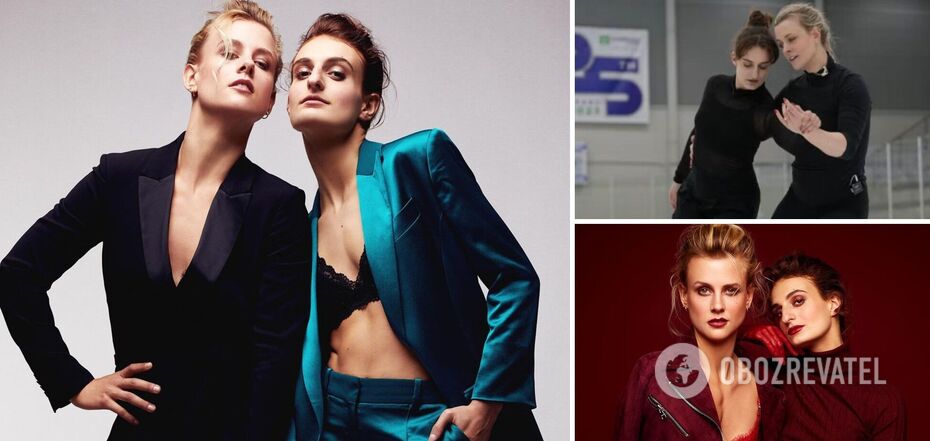 Girls want to revolutionise the sport
Gabriela Papadakis, a 5-time world figure skating champion who is bisexual, is preparing a dance programme with Madison Gabbell, a two-time medallist at the 2022 Olympics, Slate reports. The 27-year-old Frenchwoman has already posted a short excerpt from a joint training session with the 32-year-old American on her social media.
With their programme, Papadakis and Gabbell want to draw the attention of the International Skating Union (ISU) to allow same-sex couples to compete.
ISU rules currently prohibit the participation of same-sex teams in competitions. Pair skating and ice dancing teams have been defined as "one woman and one man" since the 1950s and while athletes of the same sex may skate together in synchronised skating, which involves teams of 8 to 16 people, the rules for two-person teams remain strict.
In September 2022, Skate Canada, the country's governing body for figure skating, removed all gender language from the competition rulebook, redefining teams as "Partner A" and "Partner B". For the first time, same-sex teams and non-binary athletes using the correct pronouns will be able to compete in Canadian national competitions.
"I remember being told directly: "The man is the leader here. He decides what steps we are going to take, and the role of the woman is to follow him and make sure that she is always in harmony with her partner's movements," Papadakis shares her thoughts.
The Frenchwoman admitted that after teaming up with Gabbell, it was not immediately clear who should lead and who should follow. They suddenly realised that such small details as which side to stand on and whose hand was held on top had to be revisited and relearned.
"It's inevitable that some things don't feel natural. For 26 years, I have been grabbing my partner's hand, palm down, every day, all day long. Now I will be the lead partner," Gabbell said.
Supports also pose a challenge. Although the women had been lifting each other in synchronised skating for 20 years, having to learn how to lift each other in ice dancing presented Papadakis and Gabbell with a new challenge: finding creative ways to use their body weight and overcoming the fear of injuring each other.
"It's an athletic effort. And there is artistry behind it, but artistry is not inherently sexual. She and I are both quite sensual people. It may seem that we are trying to convey some kind of intimate relationship. But then we turn on a different music and the dance looks like two people are best friends or two people are fighting," said Gabbell.
Only verified information is available in our Obozrevatel Telegram channel and Viber. Do not fall for fakes!