Trending:
Drobyazko demanded respect from Lithuania for her love for Russia. In response, she was offered to be deported to the Russian Federation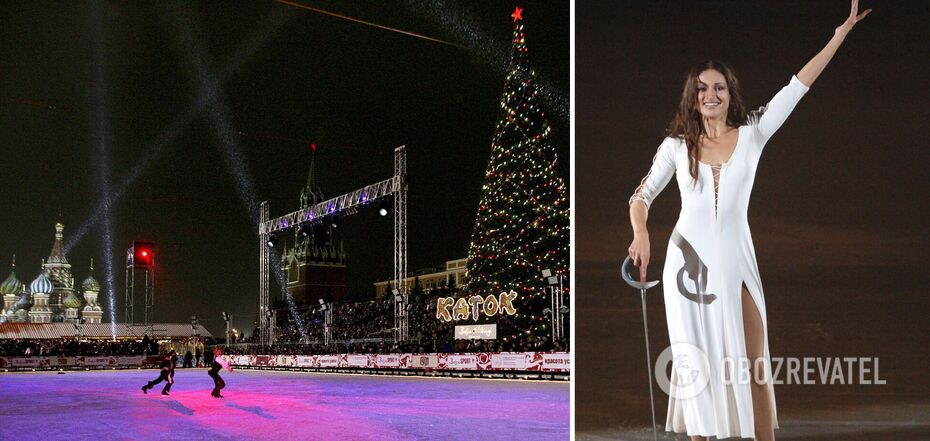 The famous figure skater published a statement on social media
Famous Lithuanian figure skater Margarita Drobyazko called the Lithuanian authorities "underpoliticians" and said she would not betray Russia. Drobyazko was born 51 years ago in Moscow. After the collapse of the USSR, she played for Lithuania alongside Povilas Vanagas, winning a bronze medal at the 2000 World Championships in ice dancing.
Last August, Drobyazko took part in Tatyana Navka's ice show in Russia. After that, Drobyazko and Vanagas were deprived of Lithuanian state awards, and in July, the Lithuanian Interior Ministry asked the country's president to revoke the skater's citizenship. This procedure was initiated by the Seimas of Lithuania.
The 13-time Lithuanian champion said she was glorifying the country's honor at the competition thanks to Russia, which has now been declared an "enemy state."
"If now, in order to keep my Lithuanian passport, I am offered to give up part of my family, the country that has been my homeland since childhood, my profession and loyal friends, it is quite obvious that this is not my way, because it is a betrayal that nothing should be bought at the price of," Drobyazko said.
The famous athlete, whose father is from Russia and mother is from Ukraine, does not consider herself obliged to speak publicly about the war, taking one side or the other.
"Doesn't the Lithuanian constitution give me the right not to voice my position if I can't, don't want to, or am not ready to do so?" Drobyazko is indignant.
Margarita also believes that if everyone is equal before the law, then for some reason she is punished in the dance couple, but her husband is not.
"Do I have to spend my whole life proving that I am an honest citizen, while Povilas, a Lithuanian citizen, does not have to do this at all? Are Lithuanian citizens really divided into categories and classes with different responsibilities regarding their fundamental rights? To what extent does this comply with the Lithuanian Constitution? I hope that a professional and impartial answer to this will be received from the Citizenship Commission," the figure skater said in a statement.
In the comments, Drobyazko's Lithuanian followers suggested that she renounce her Lithuanian citizenship and return to the country she loves so much.
"I'm writing this comment in Lithuanian because you, as a Lithuanian citizen, know that learning Lithuanian is a prerequisite for citizens. Russia has attacked Ukraine and is killing its people. Your dancing in a show of a terrorist country is incompatible with Lithuania's position. Renounce your citizenship," reads the most blunt comment.
Only verified information is available on our Obozrevatel Telegram channel and Viber. Don't fall for fakes!