Trending:
Defender and mother was killed by an enemy missile: before the Armed Forces she played for the Ukrainian national futsal team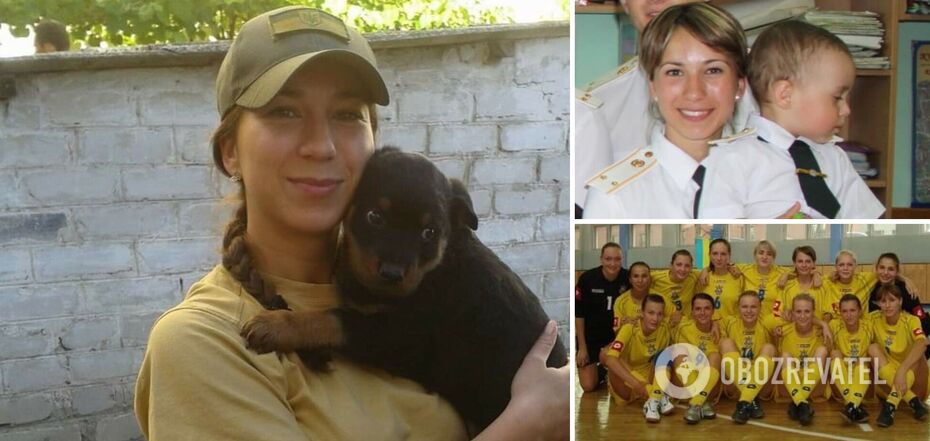 Eleonora Maltseva was a military woman, a football player and a mother
On 31 July, former national football player Eleonora Maltseva, who played for the 10-time national champion Bilychanka from Kotsiubynske, died while defending Ukraine from the Russian invaders. The life of the athlete, soldier and volunteer was cut short by an enemy missile while performing a mission.
The tragedy was reported by Women's Sport UA on its Facebook page.
The former athlete, who had been resisting Russian military aggression for 9 years, was only 34 years old. In addition to her futsal career, Maltseva had a background in the Military Institute of Taras Shevchenko National University of Kyiv.
"The best patriots are going into battle for you, Ukrainians! Appreciate it and become worthy of it! Develop our country while we are at war!" - Maltseva, who also actively volunteered on her social media platforms, asked for the most necessary things for the Armed Forces.
On her birthday on 2 April, Maltseva said that she had 17 years of civilian (childhood) life, 8 of which were spent in professional sports: "These 8 years have hardened me for life. Thank you, Volodymyr Kolok and my team for that!"
Then Eleonora spent 17 years in the Armed Forces of Ukraine: "Three more years in sports, but I started to lose my level, because the army and sports don't go together. And 9 years of war..."
"Briefly about the life of the last 9 years: it's not mine, I don't do what I want and dream about, I've learnt to do what I'm told with a smile and a desire! I have learnt to take the positive out of the constant sea of travelling. The war has given me friends and, unfortunately, partially takes them away - just like the military, who defend their country and do not sit on their hands," the athlete said.
"I have gained a lot of military knowledge thanks to my mentors and thanks to my military friends who constantly tell me how it is at war - it teaches me about military affairs, what to do and what not to do," Maltseva said.
Eleonora emphasised that her parents are her support: "They raised my son, for which I am immensely grateful! My son is a support for everyone. Without them, I would not have achieved everything I have in these 34 years. I love them the most! And now my only wish, like yours, is to defeat the enemy as soon as possible and save as many lives as possible of our brave brothers."
But on 31 July, Eleonora passed away. Her life was cut short by an enemy missile.
"The war brought us together. There are people who are a light. She was one of them. Eleonora Maltseva. She became our 'godmother' of sapper activity. Always smiling... An optimist... Difficult... Very..." - Victoria Shapran reacted to Maltseva's death.
The athlete and defender is survived by a 13-year-old son. In 2021, before Russia's full-scale invasion, Eleonora wrote that a child growing up in a family with military parents has a completely different life.
"My son has already had a lot of experience in his 11 years: he changed kindergartens 4 times and moved from school to school 7 times. And I'm not even mentioning how many times his grandparents came and sat with him while I was away. And my son has left friends he misses. He says: 'Mum, I'm proud that you are a military woman! The military protects us! I will endure as long as it takes while you are away on business trips, because you are protecting me, our land and our people," Maltseva said.
In the memory of her family, friends and colleagues, Eleonora will forever remain a "bright girl" who was always cheerful and smiling, even on the frontline.
Earlier, OBOZREVATEL reported that a National Guard soldier and Polissya fan died while holding back the occupiers in Luhansk region.
Only verified information is available in our Obozrevatel Telegram channel and Viber. Do not fall for fakes!