Trending:
Zelenskyy's message and the Ukrainian anthem: hackers surprise Russians by hacking webcams. Video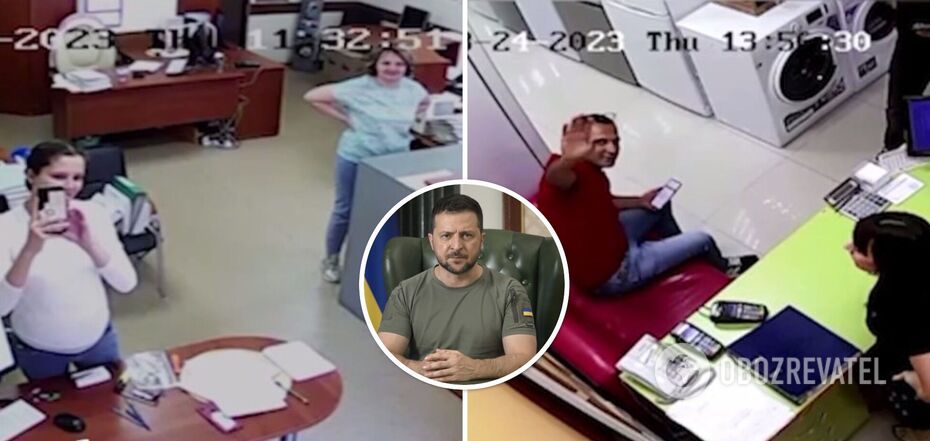 Ukrainian hackers forced Russians to listen to Zelenskyy's address
On Independence Day, Ukrainian hackers launched a massive attack in Russia. Cyber warriors hacked into surveillance cameras in many Russian cities and launched an address by Ukrainian President Volodymyr Zelenskyy to Russian citizens. He explained to Russians how to avoid becoming cannon fodder and who their real enemy was, hiding in the Kremlin.
The video was posted online. The footage shows how people in Taganrog, Chelyabinsk, Rostov, St Petersburg and Primorsky Krai reacted to the Ukrainian president's words (to watch the video, scroll to the bottom of the page).
The video shows that people listened to the address in shops, medical facilities, offices and even government offices.
"Instead of ending this senseless war, the Russian authorities are trying to send new people to the war to replace the dead. What awaits them all? You know the answer. Ukraine will continue to defend itself and will win this war that has been waged against us. Because we are on our own land. We have the truth on our side. And the entire civilised world is with us," Zelenskyy's voice is heard on CCTV.
The Ukrainian president called on Russians to fight against mobilisation now, in the squares and streets, if they want to stay alive.
Zelenskyy explained that Putin, who started this war, will not stop - and each wave of mobilisation will be followed by another. Because the tyrant who sits in the Kremlin does not care about human casualties. He deliberately drives people into poverty, dependence on loans, and then into the grave. And he does this to satisfy his ambitions and maintain power.
"Thousands of bodies of dead Russian soldiers remain in Ukraine, they just rot in the fields. If you want to live, run away. Surrender to captivity. Come out to the squares and streets," Zelensky called.
At the end of the address, the Ukrainian anthem was played.
Interestingly, residents of Russian cities who managed to hear Zelenskyy's address did not get outraged or protest when they heard what was said. They did not demand that the "provocation" be switched off, but listened in silence. Many recorded Zelenskyy's words on their phones to presumably show them to others, and some were openly happy to hear them.
In Rostov, St Petersburg, and Taganrog, Russians smiled when they heard the Ukrainian anthem and waved their hands in greeting to the camera.
As OBOZREVATEL previously reported, hackers have hacked into Russian propaganda television. A video with the Armed Forces of Ukraine and "Swan Lake" was shown on Russian TV.
Cyber troops also hacked Russian TV during the broadcast of a parade in Moscow. Thanks to the hackers, "Glory to Ukraine!" was played in Russia on 9 May.
Only verified information is available on our Obozrevatel Telegram channel, Threads and Viber. Don't fall for fakes!