Trending:
You've done exactly that: 7 gross image mistakes that should not be repeated. Photo.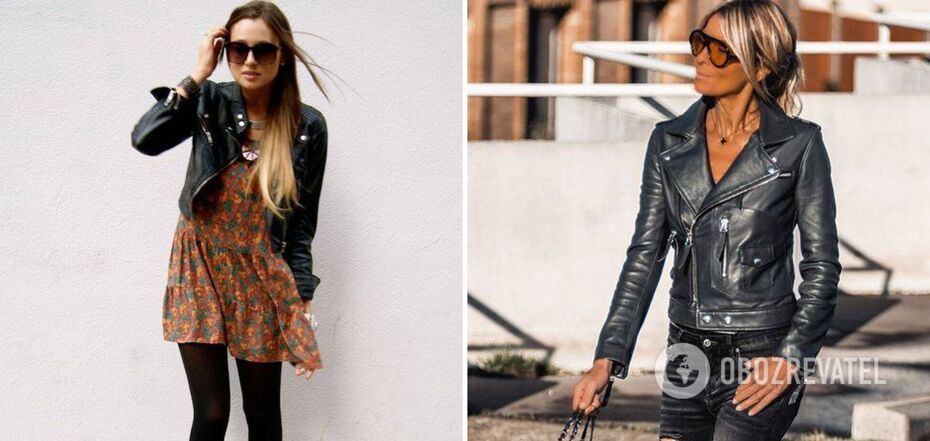 The main anti-trends in modern fashion
Even the smallest detail can make your appearance look untidy. But you don't have to go to a stylist to be able to create casual outfits and evening looks. These 7 rules will help you look more elegant and stylish.
On Instagram, style coach Inna Grinenko shared the main mistakes that can kill even the most trendy look. Seemingly obvious moments spoil the lives of many girls (to see the photo, scroll to the end).
1. Incorrect layering
If you are a fan of layered looks, remember one main rule: each subsequent layer of clothing should be thicker than the previous one. Don't wear a thin jacket over a hoodie or oversized sweater. The sequence is as follows: shirt, golf, jacket.
2. Bare ankles in winter
This anti-trend will not only make others laugh, but will also be harmful to your health. If you're used to wearing cropped jeans in winter and insulated sneakers, don't forget to wear long socks that cover your ankles.
3. Tight-fitting outerwear
To feel comfortable, buy outerwear that is slightly larger than your usual size. Under it, you can wear warm clothes and feel free to go for a run or on a date.
4. Thick tights with light fabrics
Fashionistas probably know that the thinner the skirt or dress they are wearing, the thinner the tights should be. You should never wear a 200 denier camel hair product with a summer dress.
5. Tight-fitting sportswear items
According to a fashion expert, sportswear should be voluminous and at least two sizes too big. Not counting fitness and yoga suits.
6. Tights that are too dark, light or shiny
Coloured tights are gaining popularity, but you need to know how to create the right look with them to avoid becoming the subject of ridicule. Ideally, nylon tights should match your skin colour. Then the outfit will look very harmonious.
7. Skinny jeans with a cropped top
This is a formula you should remember for the rest of your life. If you are wearing a tight bottom, choose a loose top. If you prefer palazzo trousers, complement the look with a small top or golf. This rule will save you from a "fashion verdict".
As OBOZREVATEL wrote, if you know three fashionable life hacks, you can avoid sacrificing comfort in favour of beauty when choosing a winter outfit. The items discussed in this article will definitely save your look even at minus 20.
Only verified information is available in our Obozrevatel Telegram channel and Viber. Do not fall for fakes!