Trending:
You're charging your iPhone incorrectly: what mistakes cause you to spend more time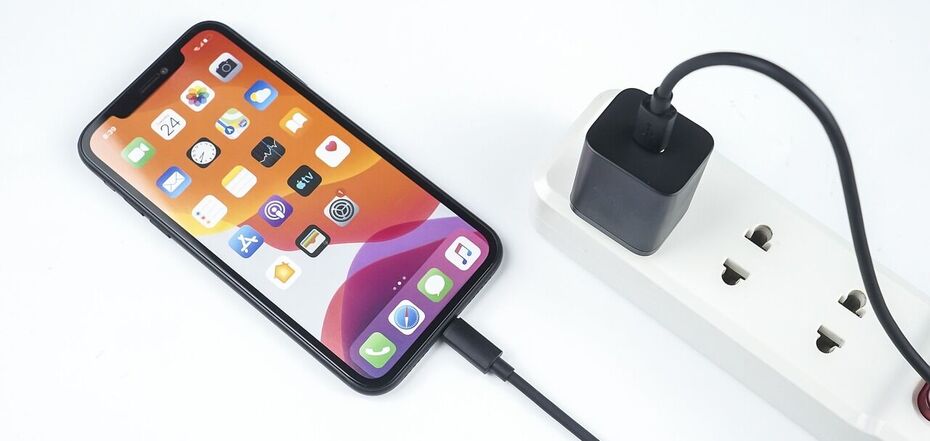 Do not charge your phone overnight. Source: Pixabay
Phones often run out of power at the wrong time, and you may not have a charger with you. Improper charging of your iPhone will reduce the battery's performance.
To keep the battery charged for longer, you need to follow some tips. That's why OBOZREVATEL has collected them for you.
Do not charge your phone to 100%. According to research, a fully charged battery will discharge faster. Although there is no exact data on what percentage the phone should be charged to, it is better to disconnect the device after 80%. Because a higher charge requires a higher voltage and the battery will suffer the most damage.
Do not use fast chargers. These "turbo" chargers do more damage to the phone. Fast charging increases the number of watts, which increases the voltage accordingly. The phone battery heats up and will last less.
Also, never leave your iPhone connected to a charger overnight and do not use it.
Keep your phone in a cool place. This will improve the overall functionality and durability of the device. When the gadget is charging, remove the case and open a window for ventilation. Also, do not place your iPhone under your pillow at night or on a hot surface.
Earlier, OBOZREVATEL told what to do if your phone falls into water.
Subscribe to OBOZREVATEL's Telegram and Viber channels to keep up with the latest news.