Trending:
"Your time has come": Legion "Freedom of Russia" calls on Russian military to deploy weapons against the Kremlin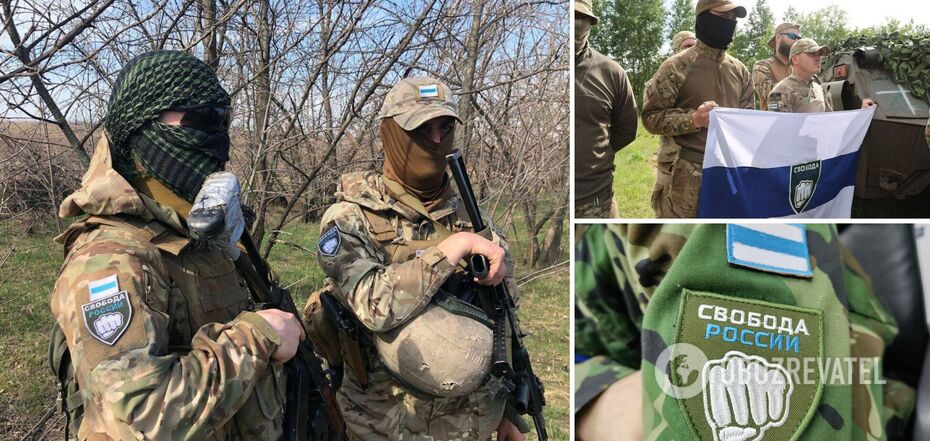 Legion ''Freedom of Russia'' calls on Russian military to launch a coup d'état
The conflict with the Wagner PMC and the loss of a large number of territories showed that the Kremlin was completely unprepared for internal conflicts. Thus, the Freedom Legion of Russia called on the Russian military to stage a coup d'état against the Russian leadership, which "brought the country to the bottom".
The appeal to Russians was published on the Telegram channel of the Freedom of Russia Legion. Thus, the volunteer corps called on Russian citizens to fight for their future on their own.
"Modern Russia is not fighting for its future. Not for freedom and independence, but for the false values and wallets of the Kremlin's grandfathers. Putin has failed to defend the country. He had a chance, 20 years of chances. But he didn't use it: he only lowered Russia further and further to the bottom of civilisation," the statement reads.
Thus, the "rebellion" of Wagner mercenaries "dipped their faces in the truth" Putin and the entire military leadership of the Russian Federation. The volunteers said that on the battlefield, the Freedom of Russia Legion and the Wagner PMC were enemies. However, now the rebellion organised by mercenaries, a war of "evil against evil", may weaken the repressive machine, allowing the volunteer corps to continue its activities to liberate the territory of Russia.
"Soldiers, officers: your time has come. Deploy your weapons on the Kremlin towers, don't let the squabbles drown Russia in blood. It's time to stop the senseless and brutal killing of Ukrainians, the deaths of thousands of Russians at the front and return home: to where you are needed now.
Our allies, our friends. Do not be afraid: evil will be overthrown, they will all go away. After all, dictators always leave. And the Legion will come," the Legion volunteers called on the Russians.
Earlier it was reported that on Friday, 23 June, the Wagner PMC said that the Russian army had attacked their camps. As a result, many Wagner members were injured, and there were also some deaths. The owner of the PMC, Yevgeny Prigozhin, promised revenge, and the Russian security forces were put on alert.
According to the Russian media, Wagner seized the headquarters, airfield and other strategic facilities in Rostov, and Moscow and Rostov region announced the Fortress plan.
In an emergency statement, Putin attacked Prigozhin and spoke of the risk of surrender. Putin said that Russia faced a betrayal and a "stab in the back" due to "exorbitant ambitions".
The Defence Intelligence of Ukraine believes that Prigozhin's "trip" to Rostov and Voronezh is a sign of the collapse of the Putin regime and a direct consequence of the aggression against Ukraine.
Only verified information is available in our Obozrevatel Telegram channel and Viber. Do not fall for fakes!