Trending:
You will be surprised: how often you should wash your sleep pajamas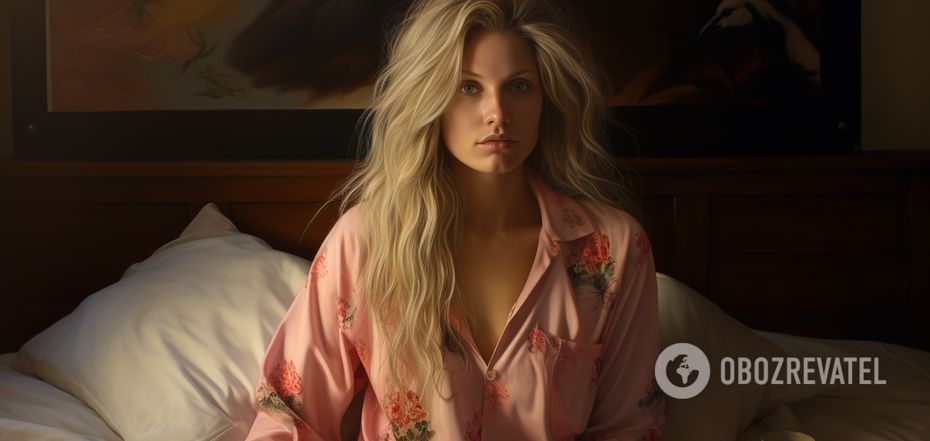 Even though pajamas are underwear, they do not need to be washed after each wearing
With the onset of fall, it's so nice to get back into your favorite pajamas. They make you feel comfortable and help you sleep better on nights that get colder and colder. But you also need to take proper care of your pajamas so that they are hygienic, last a long time, and don't lose their qualities.
OBOZREVATEL asked laundry experts how to wash pajamas properly, how often should they be sent to the washing machine and how should they be cleaned to keep them hygienic.
Do I need to wash my pajamas every day?
Even though this type of clothing is an underwear, you do not need to wash your pajamas after every wearing. It is better to do this after 2-3 wearings. You don't need to wash your sleepwear every time if you don't sweat at night, stain the fabric with something, or if the item doesn't smell bad. Save your time, money and resources.
To freshen up your pajamas between wears, just air them out. Hang them up in the morning in a place with good ventilation, and they will be ready for the evening. But it's not a good idea to put your nightwear under your pillow. In such conditions, bacteria can grow in the fabric, the pajamas will start to smell, and the microorganisms themselves can cause skin irritation.
How do you wash pajamas to keep them hygienic?
Since this product is in direct contact with the body, it needs to be washed hot. Carefully read the label and set the machine to the highest temperature allowed for the type of fabric. This will help clean your pajamas not only mechanically - from sweat, grease and small particles - but also eliminate bacteria that can cause an unpleasant odor.
What is the importance of fabric?
Due to their properties, synthetic and natural fibers work differently when sewing pajamas. Synthetics are better at wicking sweat away from the body, but they don't allow enough air to pass through. Instead, natural fabrics will allow the skin to breathe and absorb moisture well. Therefore, experts advise giving preference to pajamas made of cotton, silk or bamboo.
In addition to interacting well with the body, natural fabrics are also more resistant to frequent washing at high temperatures. They also retain heat better and accumulate odors less.
How do hygiene habits affect the frequency of pajamas washing?
You can take a daily shower both in the morning and in the evening. You are free to choose as you like. But for those who choose to shower in the evening, their pajamas and bedding don't get dirty for a little longer. After all, they wash off dirt, bacteria, and allergens before putting on their sleeping clothes and going to bed.
Should we change our habits based on this information? Hardly. If you prefer to take a shower in the morning, do so in the future. Just wash your pajamas more often.
Earlier, OBOZREVATEL published a doctor's advice on how often to wash bedding.
Subscribe to OBOZREVATEL on Telegram and Viber to keep up with the latest news