Trending:
You might not even know it: 10 things you can almost always get for free in a hotel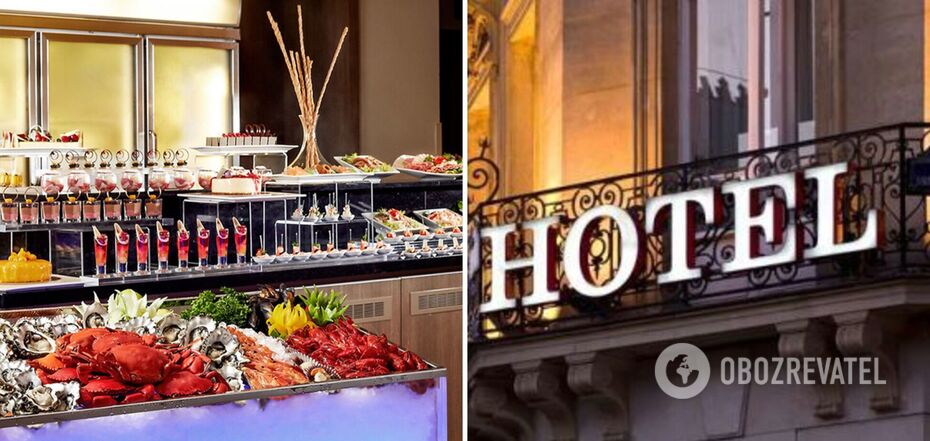 A lot of free services are available in the hotel.
Experienced tourists know the secrets about which the administration of hotels usually keeps silent. It is about services and things that are included in the price of accommodation. For example, dry cleaning, clothes, electrical appliances, cosmetics and transportation.
Staying in hotels can be an unforgettable experience if you do not hesitate to ask about all the possibilities at the reception. OBOZREVATEL tells about everything you can get for free.
People often forget to bring a charger with them, but even in 3-star hotels you can get one at the reception.
When traveling long distances, tourists may face the problem of incompatibility of their electrical appliances with local sockets or voltages. In such cases, special adapters and adaptors are needed. Hotels have several in their arsenal and provide them free of charge to guests from other countries.
Rain can be a frequent occurrence in many popular destinations. Although not all hotels milk umbrellas for guests, it is worth asking at reception to avoid spending extra money on buying rain protection. In the mountains, where the weather can be unpredictable, hotels provide their clients with raincoats or even jackets.
Free food in hotels is not a myth. One way to get it is to check to see if breakfast is included, if there are cocktail hours or access to a lounge with snacks. Sometimes they allow you to take some snacks to your room for later. Travelers with experience often plan a daily routine, including meals.
Other complimentary dining options at hotels may include snacks, drinks at the spa, or frozen desserts and apetizers served regularly by the pool.
Hotels usually provide appropriate cosmetics. In addition to the basics such as soap and shampoo, five-star hotels often provide exquisite body lotions, facials and hair care products. Other hygiene products such as toothpaste, deodorant, razors and slippers are also available free of charge.
Some pet owners cannot travel without their pets. Most luxury hotels present themselves as "pets friendly" and provide some services for pets. For example, food bowls, dog or cat meals, a place to sleep or toys in the room. These amenities allow tourists along with their pets to enjoy their stay in the hotel without worries.
Many hotels have free transportation for guests. It is not about private cars, but about bicycles or scooters, on which guests can ride around the territory. If the hotel is near a lake or the sea, the administration can provide canoes and kayaks.
Notepad, pencil and other stationery can be found on the desk in the hotel room. In addition, the housekeeping staff provides writing sets, pens and postcards upon request. Travelers recommend checking the drawers by the bed, usually these supplies are put there.
Bathrobes and slippers are compulsory in mid-range hotels and above. If you don't find these in your room, it's worth asking for them.
If guests stay in a hotel for a long time, they need to wash their clothes or send them to the dry cleaners. For this purpose, they put empty bags in the closet in the room where they need to put things. Tourists also use these bags to store dirty clothes in their suitcases when they go home.
Most hotels have local maps and guidebooks in the lobbies. Guests can usually borrow a map for free. You can also ask the staff, they will be happy to give insider tips, point out their favorite spots and answer any questions about the area.
Earlier OBOZREVATEL wrote how to visit Rome on a budget. Travelers told about ways to save money.
Only verified information we have in Telegram-channel Obozrevatel and in Viber. Do not fall for fakes!