Trending:
You can't keep someone else's dishes at home: the essence of the superstition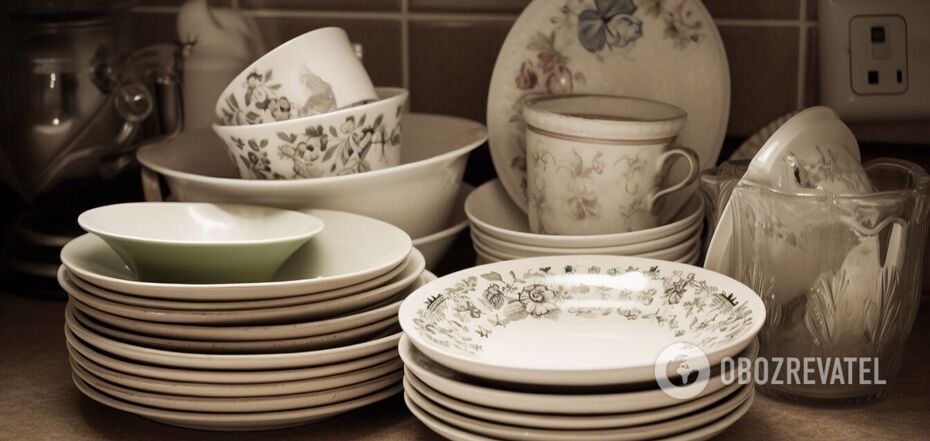 Other people's dishes will bring bad luck to the house.
Often there are situations when neighbors or acquaintances bring different delicious things and leave their dishes in the house. The hosts forget to give it away right away and the owners are in no hurry to pick up the plates.
Our ancestors believed that having someone else's dishes in the house can lead to negative consequences. OBOZREVATEL learned all the omens and superstitions.
According to the beliefs, if there is someone else's dish in the apartment, the residents may have financial difficulties. Therefore, you should always return the plates to their owners. Also, you can not borrow such things, as it attracts bad luck and misfortune to the house.
You need to return the dishes properly to avoid negative consequences for your family. To do this, wash the plates well before giving them to neighbors or acquaintances. It is believed that water washes away all failures and hardships.
Also, our ancestors believed that guests should wash their hands only in the bathroom. When they do it in the kitchen sink, it will attract trouble for the family. Negative energy is washed off the hands and transferred to the plates from which the hosts will then eat.
In order not to attract poverty into your home, you can not put an empty bottle on the table. It is believed that if such a container is on the table, then the other dishes will soon have nothing to fill.
An empty bottle brings troubles, conflicts, significant troubles and illnesses in the house. Therefore, the container should be hidden on the floor.
Earlier OBOZREVATEL explained what coins and banknotes in the purse attract poverty.
Subscribe to OBOZREVATELchannels in Telegram, Viber and Threads to be aware of the latest events.