Trending:
Without baking soda and vinegar: how to quickly clean limescale on your shower head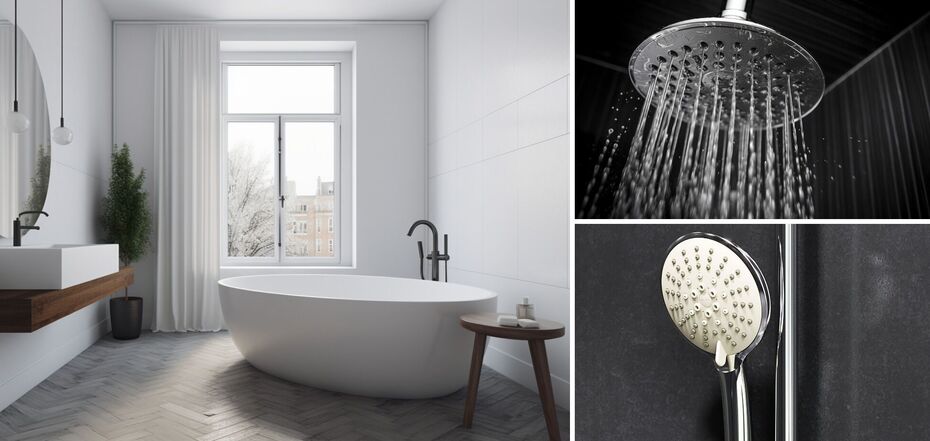 How to clean the shower head
Lime scale forms as a result of exposure to hard tap water. As a result of irregular maintenance, white streaks and streaks on the sanitary ware can turn into rough growths, which even aggressive chemicals will not help to clean.
Water saturated with chlorine, lime and salt, harms surfaces and gradually destroys them. How to quickly clean off limescale on the shower head, told the Express.
Causes of lime scale
Irregular cleaning - if you do not clean the white plaque at the first stages of its appearance, the risk of dense buildup increases significantly.
Hard tap water - the main reason for the appearance of persistent lime scale.
The surface of the plumbing is damaged. Lime scale often "clogs" in the cracks. Thus, improper use of plumbing fixtures leads to the formation of cracks, and therefore - and to the spread of plaque.
How to clean lime scale
Lime scale on the watering can is a very common household problem. Mineral deposits and organic matter build up over time and can clog the holes, preventing the water from flowing evenly.
Aggressive components of household chemicals can then further damage the surface of the faucet.
Baking soda and vinegar are very effective ingredients for descaling shower heads, but there is another natural alternative that works faster. Cleaning experts recommend using citric acid.
Lemon is a great addition to the list of natural cleaning ingredients because its low pH allows it to quickly remove lime scale, rust, and other stains.
Step 1. First, unscrew the shower head and place it in a bowl of water.
Step 2. Add one teaspoon of citric acid and stir thoroughly until dissolved. Wait 15 to 45 minutes, depending on the degree of soiling.
Step 3. Rinse the shower head with clean water. Turn it on and run a lot of water to rinse out any acid left inside.
By the way, a gel made from ordinary laundry soap will also effectively deal with lime scale. You need to grate a sufficient amount of soap on a fine grater and pour a small amount of hot water for a whole day or overnight. Read more about the proportions and method of use - read in the material.
Previously, OBOZREVATEL told than to clean lime scale in the bathroom.
Subscribe to OBOZREVATEL channels in Telegram and Viber to be aware of the latest events