Trending:
Why you shouldn't use scratched pans: an explanation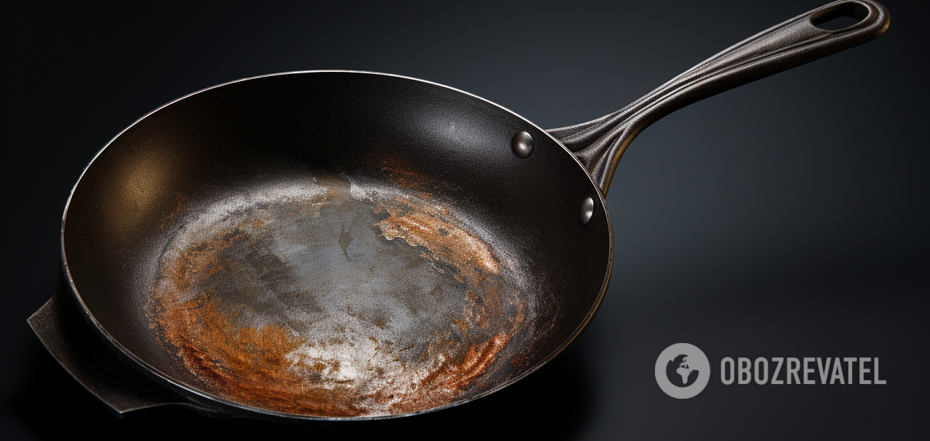 A scratched pan starts to release particles of hazardous microplastics
We all know that we should throw away non-stick pans if they get scratched. But we usually don't know why, and we just take it as an axiom.
Poonam Desai, a blogger and doctor from New York, decided to explain to her followers what exactly happens when you use a scratched frying pan. It's all about microplastics.
"Microplastics disrupt the endocrine system. It can cause hormonal imbalances, fertility problems, and even increase the risk of cancer," the blogger warned. According to her, the ingestion of such substances into the body can contribute to the development of dangerous diseases.
The non-stick coating used in cookware contains per- and polyfluoroalkyl substances (PFAS), also called "eternal chemicals." They work well as a protective element for pans and pots, but recently they have been linked to various health problems, including some types of cancer and infertility.
A recent study conducted in Australia showed that even a single scratch on the surface of a nonstick coating can lead to millions of microplastic particles entering food and the home as a whole. The researchers used light waves to measure the microscopic particles and found that just one five-centimeter scratch on Teflon cookware releases up to 2.3 million microplastic particles.
PFAS also lingers in the human body for a long time. It is poorly excreted in the urine and can remain in the body for up to a decade, exerting its negative effects on various organs and systems.
Earlier, OBOZREVATEL told you how to properly wash non-stick pans so as not to damage the coating.
Subscribe to OBOZREVATEL 's Telegram and Viber channels to keep up with the latest developments.