Trending:
Why you need a hole in the kitchen board: the network showed the trick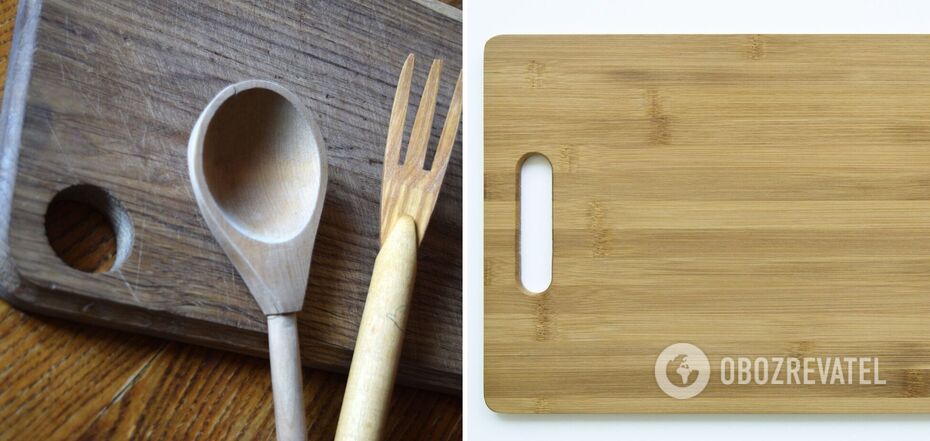 Kitchen board
Every housewife has a kitchen board, which is an indispensable item when cooking. We usually use the hole in the board to hang it up.
But this is not the only function that can be used. A blogger under the nickname @olakekay published a video in TikTok, where she shared how to use cutting boards in other ways.
If the opening is large, this is an ideal way to throw sliced vegetables or fruit into the pot. This will make cooking much easier and will help to avoid getting hot water droplets on your skin.
This is done by holding a board over the desired container and using a knife or spatula to toss the vegetables.
OBOZREVATEL also shared that cutting boards and other things in the kitchen should be changed every year. A stone board is more durable, but wooden or plastic should be changed regularly as scratches may appear and bacteria will accumulate.
Kitchen towels can be a real nest of bacteria. Ideally, they should be washed several times a week and new ones should be bought at least every six months.
Aging plastic can spoil food, as containers become deformed, stained and cracked over time. It is necessary to replace them in time.
Wooden spatulas, brushes and silicone baking molds wear out quickly as well, so you should buy new ones regularly.
Earlier OBOZREVATEL shared how many towels should be in the kitchen of a good hostess.
Subscribe to OBOZREVATELchannels on Telegram and Viber to be aware of the latest events.