Trending:
Why you don't have to sort things for laundry: there's only one exception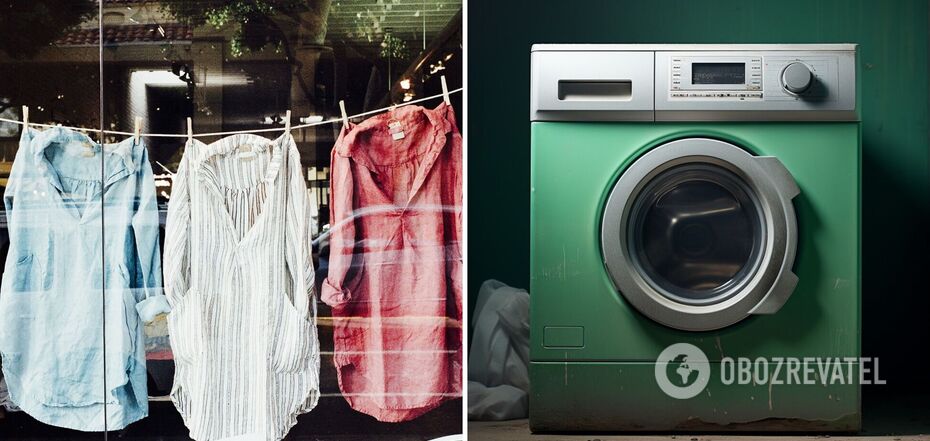 Do I need to sort my laundry before washing
Every housewife knows that clothes have to be sorted by color before washing. This is done to prevent the fabric from turning a different shade and becoming dull.
However, OBOZREVATEL found out why it makes no sense to do this anymore and whether it is possible to wash clothes of different colors together. In short, it all depends on the type of fabric, detergent and washing machine.
Most of the clothes that are now in stores are made from synthetic fibers and dyed with more resistant dyes, so such things can withstand different washing cycles and retain their color.
Usually, fabrics made of natural fibers should be dry-cleaned, hand-washed or washed separately from other clothes, using a delicate or hand-wash mode. Natural materials are easier to damage, so they require special care.
High-quality detergents and modern washing machines will provide you with quick cleaning that will not cause your clothes to fade. Of course, synthetic materials are short-lived and frequent washing can ruin them, but this is a question for manufacturers.
Sportswear, as well as natural fabrics, should be washed separately. There are special detergents that preserve the elasticity of the material and color. Sportswear requires more frequent and deeper cleaning because wet fabrics provide a favorable environment for the development of bacteria and germs. Therefore, clothes need to be washed at higher temperatures and this washing cycle may not be suitable for other fabrics.
Earlier, OBOZREVATEL published expert advice to help avoid fading of bedding during washing.
Subscribe to OBOZREVATEL on Telegram and Viber to keep up with the latest news