Trending:
Why there are so many "animal" surnames in Ukraine and how it is connected to evil spirits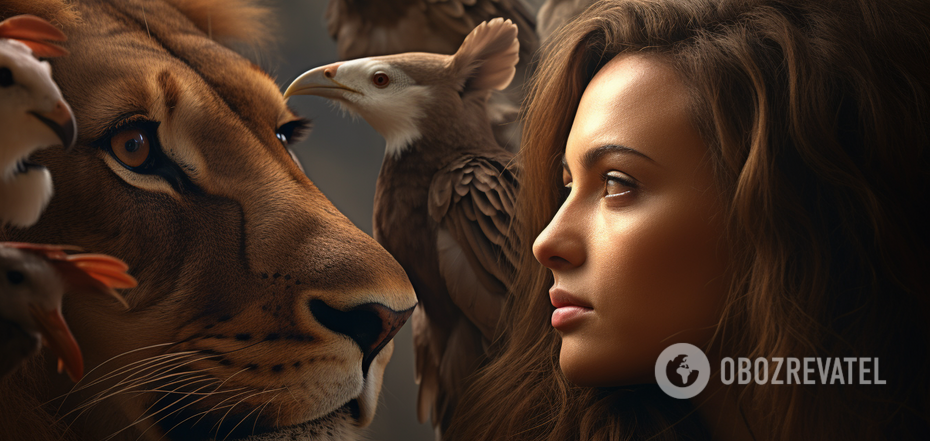 ''Animal'' surnames
Surnames originated as a feature of a person's profession, appearance, or character. Many surnames are derived from a particular locality or from patronymics (proper names). The three most popular surnames are Melnyk, Shevchenko, and Boyko.
However, there are also many "animal" surnames in Ukraine, such as Hare, Wolf, Fox, Bear, etc. Natalia Ruleva, associate professor of the Department of History and Culture of the Ukrainian Language at Yuriy Fedkovych Chernivtsi National University, explained why there are so many "animal" surnames today and how it is connected to evil spirits.
Statistical data
Let's start with the statistics. According to open data, approximately 38428 Ukrainians have the surname Vovk (Wolf).
Slightly fewer, 25987 people, have the surname Zayec (Hare). There are slightly fewer Lysyca (Foxes) and Vedmid (Bears) - 5005 and 3042, respectively.
6838 Ukrainians have the surname Sova (Owl), 7748 - Los (Elk), 1924 - Kaban (Boar), 669 - Yizhak (Hedgehog).
"Animal" surnames
The most popular surnames are derived from the names of professions - Melnyk, Kravets, Bondar, Shvets and, accordingly, derivatives - Melnychenko, Kravchenko, Bondarenko, Shevchenko, etc.
In ancient times, people were given nicknames that eventually transformed into surnames. For example, if there were three Ivans living in a village, they had to be distinguished somehow. The Ivan who worked at the mill was called Melnyk, the Ivan with red hair was called Rudenko, and the Ivan who lived beyond the road was called Zadorozhnyi.
Sometimes they would give nicknames derived from fearsome, dangerous animals. The expert says that this was done to ward off evil spirits from the village. That's how Wolves and Bears appeared among the people.
Also, "animal" surnames were given to emphasize certain character traits. Cunning people could be called Foxes, wise people - Owls. Hares were also common - probably, people with such surnames once proved to be not very brave.
Earlier, OBOZREVATEL published the top 10 most common Ukrainian surnames.
Subscribe to OBOZREVATEL 's Telegram and Viber channels to keep up with the latest developments.