Trending:
Why the refrigerator does not cool: the most common causes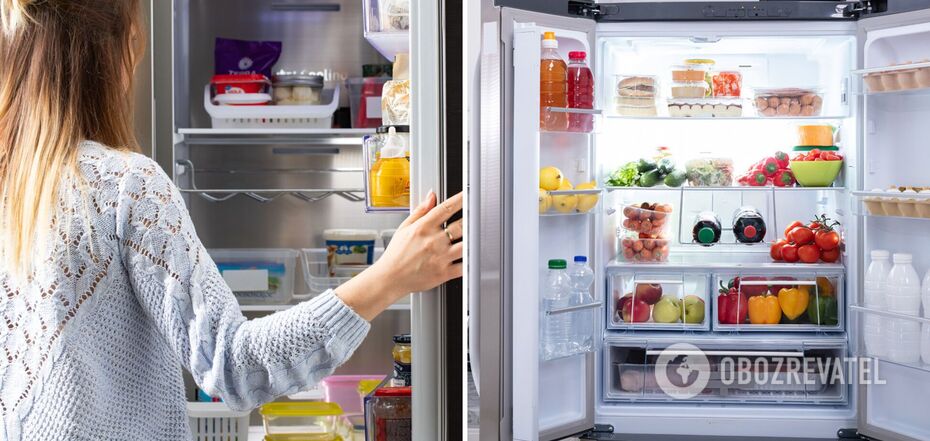 Why does your refrigerator stop cooling
The efficiency of the refrigerator decreases when it is too full. Using every square centimeter of free space limits free air flow and prevents proper operation of the compressor.
Experts advise placing foods so that they do not touch the walls of the appliance and do not cover visible grates or openings. Porady Interia spoke in more detail about the causes of reduced refrigerator efficiency.
The refrigerator may stop cooling due to blocked ventilation. One of the most common mistakes is to position the refrigerator incorrectly - it should never be placed directly against a wall. If you notice that the level of cooling has decreased significantly, try to move the refrigerator a little - the distance between it and the wall should be about 10 centimeters.
It is better not to place your refrigerator directly near a radiator, oven or other appliances that produce a lot of heat. Providing efficient ventilation will protect the equipment from breakdowns.
A decrease in the unit's efficiency is often caused by contamination of the condenser. Proper operation of the entire cooling system depends to a large extent on its proper condition. Experts recommend cleaning the condenser once a month, because dust and dirt quickly accumulate on it. For regular cleaning, it is enough to use a vacuum cleaner with a brush tip. Remember to disconnect the unit from the battery first. Always vacuum from top to bottom. At the end, wipe the condenser with a dry soft cloth.
Also, pay attention to whether the products on the shelves are blocking the possibility of closing the door. Regularly check the condition of the seals. To do this, put your hand to the door after closing the refrigerator - if you feel cold, this is an obvious sign that the seal needs to be replaced.
By the way, it is important to set the refrigerator at the right temperature. It is proven that a value higher than 4 °C leads to spoilage of milk, eggs and meat. And very low characteristics practically imitate the temperature of the freezer, it is just as bad for food parameters. How to know if the temperature in the fridge is correct - read in the article.
Previously OBOZREVATEL told how to get rid of unpleasant odors from the fridge.
Subscribe to channels OBOZREVATEL in Telegram and Viber to keep up with the latest events.