Trending:
Why red and brown spots appear in eggs and are they safe to eat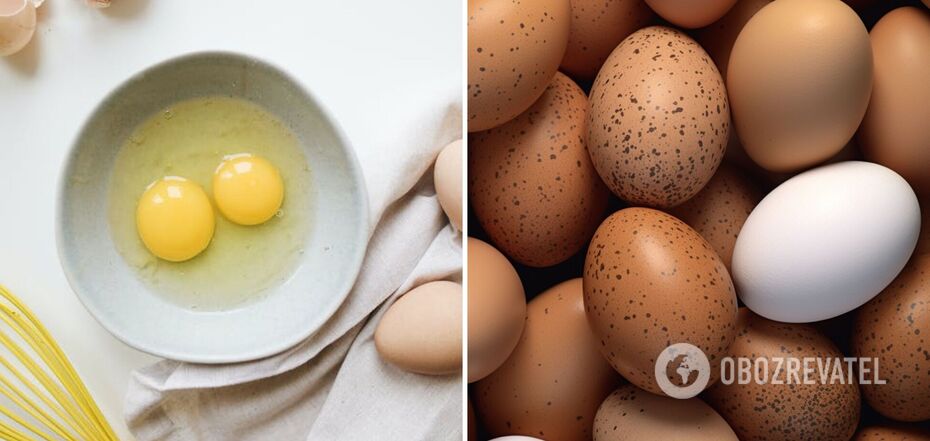 Why red and brown spots appear in eggs
Housewives often see a small red or brown spot when they break eggs. This makes them wonder if they are safe to eat.
IFLScience published an explanation of scientists on this issue. According to them, such eggs are safe for health.
These are specks of blood and meat that are formed during the formation process. Blood spots can appear in the ovary itself or the tube between the hen's ovary and the uterus called the oviduct. Eggs begin to form in follicles that have a lot of blood vessels.
These blood vessels can bleed when the follicle ruptures to release the egg, with blood reaching the surface of the yolk.
Brown spots are made up of the flesh, that is, the tissue that the egg covers as it passes through the oviduct. Therefore, such spots usually appear white, but they can also be either white or red.
Research has shown that the age of the hens, their diet, the environment they live in, and genetics have an impact on the appearance of these spots and the quality of the egg.
For example, a lack of vitamin A in the diet increases the likelihood of hens laying eggs with blood spots. Stress, noise, and temperature changes also have an impact.
The Egg Safety Center noted that eggs with blood or meat stains are safe to eat if they are properly cooked.
Earlier, OBOZREVATEL explained why eggs stick to the pan and turn out tasteless.
Subscribe to OBOZREVATEL on Telegram and Viber to keep up with the latest news