Trending:
Why is there a hole in the vacuum cleaner tube: a function that few people know about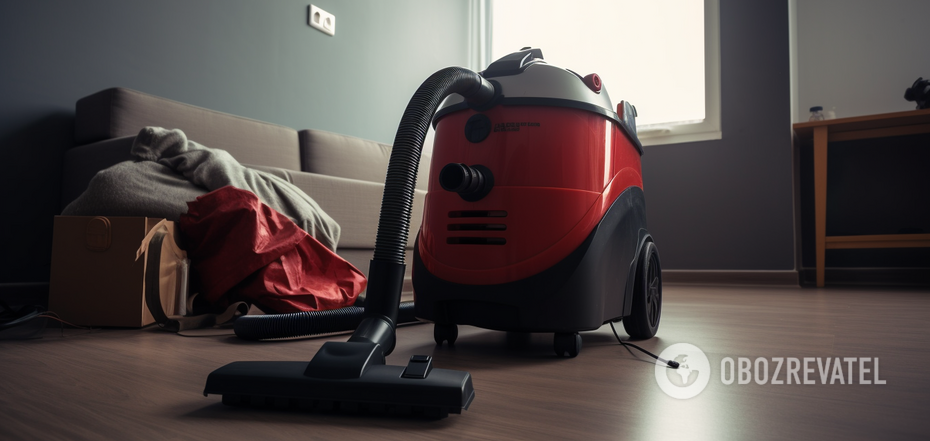 Proper care of the vacuum cleaner prolongs the life of the vacuum cleaner
Using a vacuum cleaner is an essential part of modern cleaning. It's a process that makes home maintenance much easier. But do you know all the functions of your vacuum cleaner? For example, do you know why there is a hole in the handle?
Sante Plus decided to tell you about this feature in more detail. It can make cleaning with vacuum cleaner even more convenient and efficient.
Why do you need a hole in the handle of the vacuum cleaner?
When choosing a handheld vacuum cleaner, we pay attention to many details, such as the presence of an allergen filter or a brush for pet hair. Manufacturers are introducing more and more innovations like this, but some features don't disappear over time. This is the case, in particular, with the small hole in the handle. We are so used to it that we often simply do not notice it. And for nothing.
With the help of this hole you can adjust the suction power. The more you open the plug of this hole, the less power the device draws in air. This way you can care for more delicate surfaces, such as lampshades, and minimize the risk of the vacuum cleaner motor overheating.
How do you clean a vacuum cleaner hose?
When we talk about vacuum cleaner cleaning, we most often mean emptying the container and cleaning the filter. But the hose and handle also need regular maintenance. After all, they tend to get clogged with debris, which reduces the efficiency of the device as a whole.
To clean the vacuum cleaner tube, unplug the device and remove the part through which the debris is sucked up. Place the hard parts (tubes, holders) on a flat and hard surface and clean them with a broom handle or other long object to get rid of any large debris that may be stuck inside.
Next, you can simply rinse the tubes - this is usually enough. But if dirt is stuck to the surface, you can use the power of baking soda and vinegar. In a still wet tube, pour a cup of baking soda, close it on both sides and shake it well so that the powder is evenly distributed on the walls. Then slowly pour 120 ml of vinegar into the tube and let it run for 5-10 minutes. During this time, there will be an interaction between the baking soda and vinegar and they will form an active foam that will remove all impurities. All that remains is to rinse the tube, dry it thoroughly and put it back in place.
Earlier OBOZREVATEL told how to wash white walls to make them look like freshly painted.
Subscribe to OBOZREVATEL channels in Telegram and Viber to keep up to date.