Trending:
Why freeze bread: the result will surprise you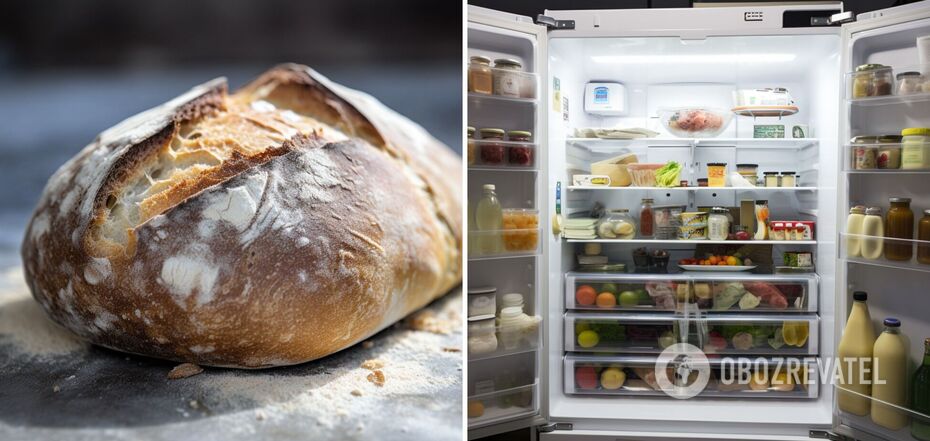 Frozen bread will stay fresh longer
Bread is a staple food, so it is important to make sure it is always available at home. The most delicious bread is fresh, recently baked bread.
A breadbox is not the ideal remedy for stale bread, and in a cellophane bag, the dough can quickly become moldy. Folks say that bread can even be frozen, which is one of the best ways to keep it fresh. Read more in the article OBOZREVATEL.
Frozen bread will retain a pleasant texture and taste longer. For freezing usually choose recently cooked, but not warm bread. It is better to buy it from bakeries or supermarkets with their own baked goods. Packaged toast and bagged loaves are not recommended for freezing.
Bread will stay fresh longer under the influence of low temperatures. However, do not put a whole loaf in the freezer. It is best to cut the bread into portions and wrap them in clingfilm.
Before using the bread, warm it in the oven or leave it for at least 30 minutes at room temperature.
Earlier OBOZREVATEL published the top 15 products that are suitable for freezing.
Subscribe to the channels OBOZREVATEL in Telegram and Viber to keep up withthe latest news.