Trending:
Why cats react to the "ks-ks" sound: a scientific explanation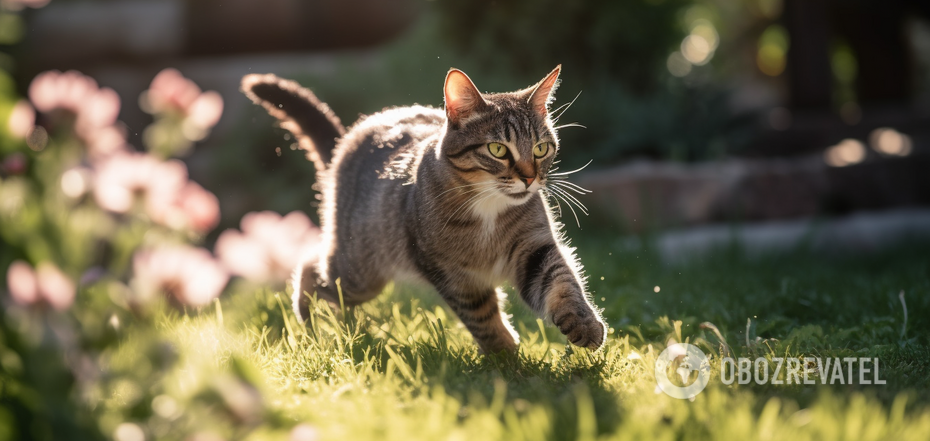 Cats don't always respond positively to ''ks-ks'' sounds
We are used to calling cats with "ks-ks" sounds to get their attention. Scientists say that such a sound triggers an evolutionary response deeply rooted in animal consciousness and behavior.
But little do they know that depending on the cat's personality and life experience, this sound can also trigger a negative reaction in them. The details were told by the publication Inverse.
Veterinarian Chirl Bonk noted that the repetition of the "ks-ks" sound has a certain frequency that cats can easily recognize. This sound arouses curiosity, so in most cases, a cat will respond to it.
Cat behavior researcher Molly De Vos noted the historical and natural aspects of the reproduction of this sound. Cats have long been hunters, and the "ks-ks" sound somewhat mimics the "talking" of rats. Cats have a natural instinct to hunt rodents, so street cats will definitely react instantly to this sound.
But it often happens that the cat doesn't pay attention to the call at all. Veterinarians say that "ks-ks" can cause a whole spectrum of reactions - from curiosity to fright.
So attention should be paid to body language. If the cat starts hissing or lowering its ears, it's wary and frightened. You can tell that a cat is afraid if:
he starts hissing
his muscles become tense and stiff.
the tail is pressed against the body
posture arched or hunched over
the cat starts to stagger.
If the cat likes the address "ks-ks" he will react calmly, with interest. The tail will be held loosely, the ears will be in the usual position, and the muzzle will be turned upward.
Earlier OBOZREVATEL told, what products can not be fed to cats and why veterinarians advise not to mix home food and store.
Subscribe to OBOZREVATEL channels in Telegram and Viber to keep up to date.