Trending:
Why cats love cardboard boxes: mystery solved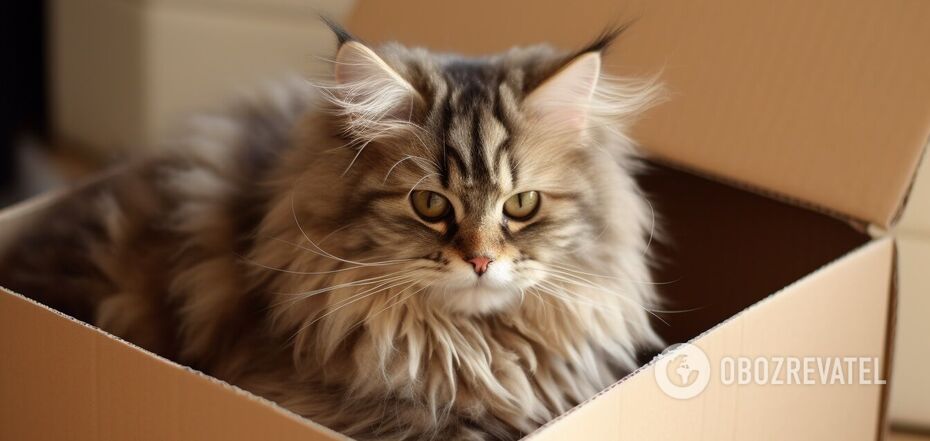 A cat in a box feels safe
Most cat owners have noticed their pets' attraction to cardboard boxes. They like to spend time there or just sleep.
This behavior of fluffy cats is due to their evolution. Informacion has looked into this issue in more detail.
A cardboard box is a safe haven for cats in stressful situations. From an evolutionary perspective, these small predators feel safe and secure in a box.
An enclosed space with only one side open gives them confidence and reminds them of their self-preservation instincts in the wild.
Also utilizing the box, cats spy on their prey. They quietly hide and wait for the right moment. This behavior carries over to the apartment, where cats control their environment and avoid uncomfortable situations with other pets.
Studies have shown that boxes act as a calming shelter that helps animals adapt to a new environment faster.
Cats prefer cardboard boxes specifically because cardboard is pleasant to the touch for fluffies. They can also sharpen their claws there if there is no scratching post in the house.
Boxes provide animals with comfort, safety and satisfy their instinctive needs.
Earlier OBOZREVATEL told how to accustom the cat to the leash to facilitate the walk and not to harm the pet.
Subscribe to OBOZREVATEL channels in Telegram, Viber and Threads to keep up to date.