Trending:
Who will have the happiest summer: horoscope for four signs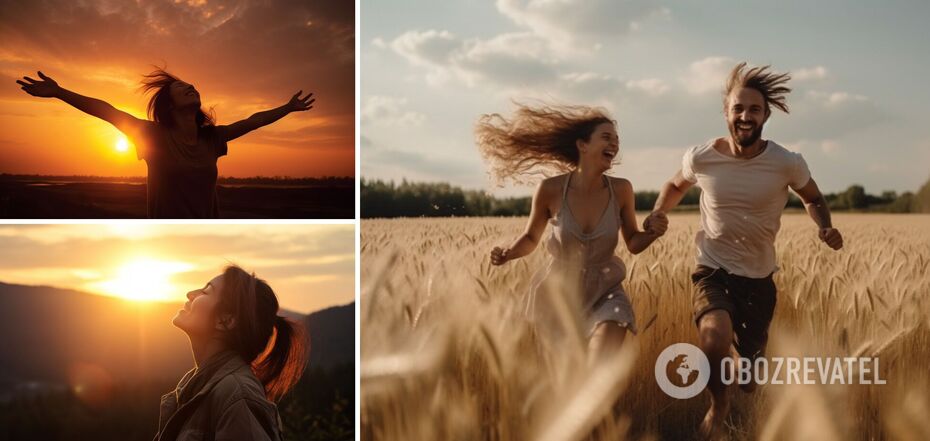 Summer always brings bright emotions. And for representatives of the three zodiac signs, this time of year will be incredibly happy.
Walks in nature, outings to picnics, the splash of the river or the sound of the sea, hot days, romantic evenings, and the beauty around - summer really makes an unforgettable impression. According to astrologers, planetary movements from June through August will reveal the energy of change as Saturn, Uranus, Neptune, Pluto, Venus, and Mercury will be retrograde. Love, beauty, art, money - all of these aspects of life will undergo a transformation during the summer months.
Taurus
You feel confident, alert, and energetic as Jupiter continues its transit through your first house of identity. This transit will fill you with optimism. You need to think carefully about your plan of action: review your daily routine, consider opportunities at work, or the likelihood of moves. This is a good time for strategies and planning. Try to put the past behind you.
The summer will be filled with travel, new acquaintances, and fun. You'll want to experience emotional support from your partner. Mars, the planet of activity, will be in your fifth house of pleasure beginning July 11. You'll enjoy all that life offers you. On July 31, Mars will form a trine with Jupiter. This is one of the biggest signals in astrology of good luck, success, and recognition. Take action and take risks - you're ready for new opportunities.
Leo
You will be noticed. Your efforts will finally be appreciated. This will be your "star time" at work. Jupiter will continue to transit through the tenth house of your career. You have leadership qualities and like to be the center of attention. And there will be plenty of opportunities to do so this summer.
The more you are willing to put yourself out there and work hard, the more rewards you will receive. We're talking about potential career advancement, work trips, new job opportunities, and overall professional success. On June 19, Jupiter will be in sextile to Saturn - you need to choose the right opportunities and truly enjoy all your accomplishments. Allow yourself to be free and shine.
Sagittarius
Jupiter, your ruling planet, will bring optimism and growth to your sixth house of work and health. All in all, summer will be very successful for you. If you are looking for a job - it will be easy to find one, interviews will go well and you will be offered your desired position almost immediately. You will enjoy this job.
In addition, you will feel an inner transformation. You will realize that the dreams you were striving for yesterday do not matter today. For example, you really wanted to go on a trip this summer: you save money, look at hotels, choose places. And suddenly you feel that you don't need any trips at this stage. You just want coziness and comfort. You'd rather spend your time at home reading a book or watching a TV series. Tune in for what you really want. On July 31, energetic Mars will trine Jupiter into your sixth house of work. You can make impulsive decisions that will have a positive effect on your public reputation.
Scorpio
With Jupiter in your seventh house of partnership and Venus transiting retrograde through your tenth house of career, it's time to make important decisions in your personal life and work. Changes in business partnerships will be very favorable. Summer is a time of active negotiations and business deals for you.
As for your personal life, you will feel ready for new relationships, especially ones that give you the freedom to develop and learn about yourself. If you are in a relationship, you may be taking it to the next level: marriage, the birth of a child, or an important move. On August 23, Mars and Pluto will form a trine, which will give you a rush of ambition and highlight your leadership abilities.
Previously OBOZREVATEL told which zodiac signs will have important decisions and successes in business.
Subscribe to OBOZREVATEL channels on Telegram and Viber to keep up with the latest events.