Trending:
Who will be lucky at work in August: profit and success await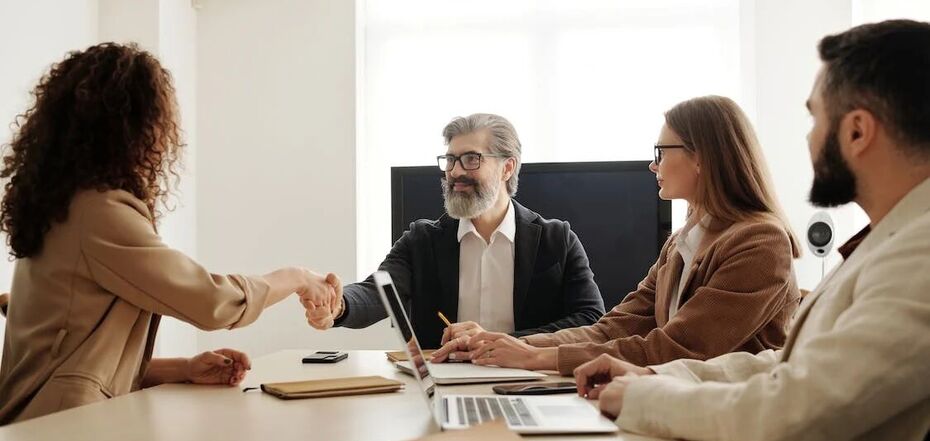 Work. Source: Pexels
August will be filled with unexpected events and vivid emotions. Two Full Moons and one New Moon will help you change your life for the better and discover yourself.
But Mercury retrograde can create obstacles on the way to your dreams. That's why astrologers have compiled a horoscope that will help you overcome all of life's problems.
Aries
Problems may arise at work due to different opinions of colleagues, and this will make it difficult for you to move up the career ladder. Don't be upset if you don't have time to complete all your projects. Be patient and everything will be resolved gradually. Learn from life's lessons and don't lose hope.
Taurus
You work too much, and your colleagues take advantage of this by giving you some of their work. However, it is important to tactfully solve the problem rather than create a conflict. Try to understand why your colleagues are doing this. Perhaps they are going through a difficult period in their personal life. Offer to help.
Gemini
You are naturally able to deal with problems effectively, and this gives you confidence and strength. However, you can miss out on other perspectives and opportunities due to excessive focus on details. Take a fresh look at your career and decide for yourself if it's really the path you want to take.
Cancer
At work, you may feel uncomfortable because some colleagues are taking it out on you because of their problems. Try to focus on staying calm and confident. Ignore the bad mood of your colleagues and get on with your work.
Leo
New opportunities await you at work. At first glance, they seem promising, but think it through and make sure it really aligns with your goals and values. Exploring new areas can lead you to a dead end. Instead, focus on the tasks you know you can excel at. This is a great time to improve your knowledge and skills.
Virgo
Your ability to quickly grasp the essence of a matter and pay close attention to all the details will help you succeed at work. You are skilful at overcoming all challenges that come your way thanks to your analytical thinking and strategy. But remember to be patient if things don't go your way.
Libra
Be careful and attentive to the work you do. Don't give your tasks to others, as they may do them lightly, and you will be the one who suffers in the end. If you entrust important work to colleagues, it may lead to unexpected results that are not in your best interests. There are some responsibilities that only you can handle quickly and efficiently.
Scorpio
Your hard work will be appreciated at work. You are on the right track, which will bring new opportunities. Don't worry if you feel uncomfortable at work, everything will get better in time. These changes are necessary for personal and career development.
Sagittarius
Combine your innovative spirit and wisdom to climb the career ladder. Your adventurous nature is one of your strengths that will help you open up new opportunities. Although you may face some challenges at work, don't worry, you'll get through them.
Capricorn
Don't get carried away with fantasies, focus on what you know best and rely on your knowledge and skills. Show how you can overcome challenges and problems at work. Your colleagues and bosses will appreciate this and you may be promoted.
Aquarius
You've been feeling insecure lately, but now trust in your abilities and go for it. Don't be afraid to step out of your comfort zone and try something different. This way, you will be able to find your vocation and a job that really brings you pleasure.
Pisces
Your talents will help you stand out at work. Pisces have a unique way of thinking that helps them deal effectively with life's challenges. Don't be afraid to share your ideas with others. Think about what resources and opportunities are available that could benefit you at work.
Earlier, OBOZREVATEL published a detailed horoscope for August, where you can find out who will be successful and meet new people.
Subscribe to OBOZREVATEL's Telegram, Viber and Threads channels to keep up with the latest developments.