Trending:
Who should pay in a restaurant: how to solve the dilemma in terms of etiquette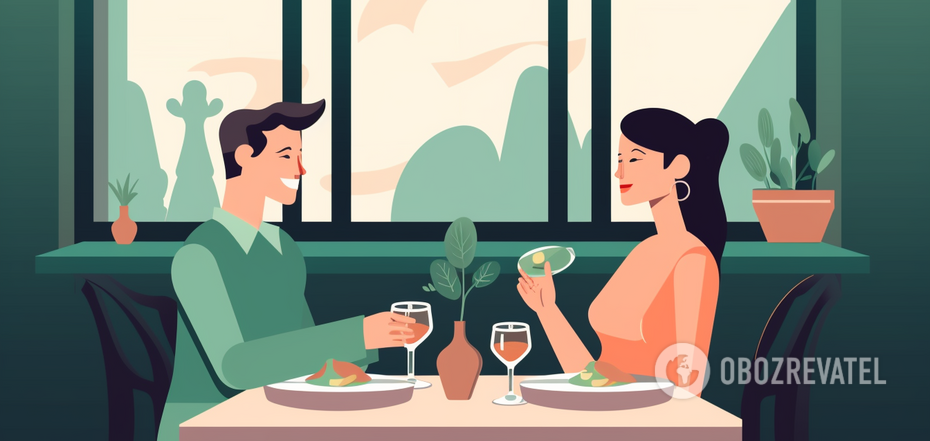 Rules of restaurant etiquette
Restaurant etiquette sometimes raises a lot of questions. When is it appropriate to offer to split the bill, and when should everyone pay for themselves? Who pays for the cost of the meal if your boss or colleagues invite you to lunch? How should you behave on a first date?
Knowing the rules of etiquette allows you to feel comfortable and confident in any situation. OBOZREVATEL has collected the best tips on how to pay the bill in a cafe or restaurant.
Who should pay at a business meeting with colleagues
If you are going to a business meeting with colleagues or gathering in a cafe to discuss a work issue, everyone usually pays for themselves.
If your manager invites you to a business meeting
Imagine a situation where your boss wants to discuss work projects with you and invites you to lunch at a café. At the same time, he or she says directly and clearly: "I invite you". According to the rules of etiquette, in this case, the boss should pay.
Meeting a friend or acquaintance
As part of business etiquette, a woman may offer to pay a male colleague's bill - and this is a normal occurrence in Western countries. If you are on an equal footing and just want to show a gesture of attention to your counterpart, you can ask him directly: "Would you mind if I paid the bill?". It doesn't matter what gender your date is.
The first date
The first date is always an exciting moment, especially when it comes to paying the bill. Here, too, the "invitee pays" rule applies, but according to the rules of etiquette, a man will not be amiss to ask his date if she would mind if he bought her a drink. Usually, on the first date, the man pays, but the woman may offer to split the bill.
Earlier, OBOZREVATEL talked about the rules of restaurant etiquette that will help you not to feel uncultured at the table.
Subscribe to OBOZREVATEL's Telegram and Viber channels to keep up with the latest news.