Trending:
Who celebrates the name day on May 14: Signs of the day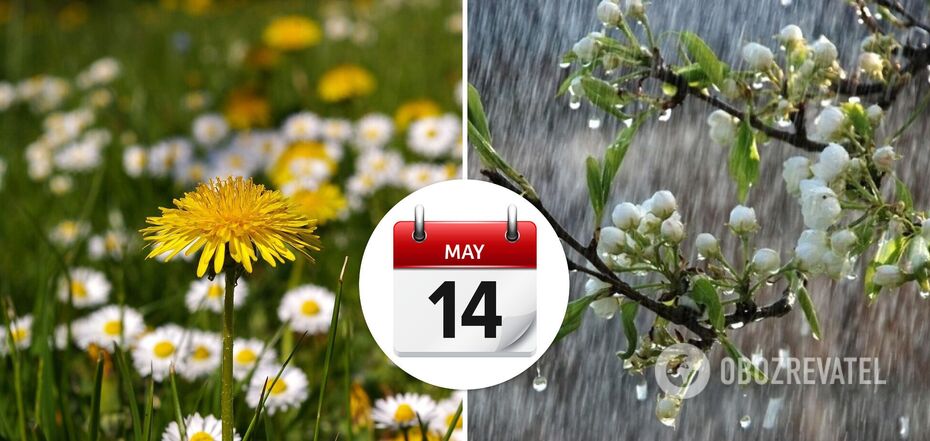 On May 14, Orthodox believers remember the prophet Veremiah. Also, the Verkhovna Rada in 2021 defined May 14 as a memorial date to honor Ukrainians who saved Jews during World War II.
Vasily, Yefim, Makary, Ignaty, Nikita, Tamara, and Nina celebrate their names. Read about the traditions and beliefs of this day in the material of OBOZREVATEL.
What church holiday is May 14?
May 14 is the day of the prophet Veremiah. It was he who predicted the robbery and destruction of Jerusalem, the destruction of the Egyptian lands, and made many other prophecies that came true. Unfortunately, his words were not heeded, although most of the predictions came true during Jeremiah's lifetime.
Also on this day, we remember the Blessed Tamara, the queen of Georgia. Tamara, the heiress of the ancient Georgian Bagrationi family, was born in 1166 in the city of Mtseta. Tamara's reign is considered a golden age in the history of Georgia. The tsarina was wise, just, and merciful. Confessing Christianity, Tamara led a devout life, spread the faith, and built temples and churches. The tsarina died in 1213 in a monastery.
Weather omens
The weather on this day foretold what would be the harvest and could even foresee the onset of autumn frosts.
Cloudy weather was not a good omen. It indicated that winter would come early and would be very cold.
But clear and sunny weather foretold a rich harvest. Summer will be sunny and hot, but the sun will not burn crops.
Evening dew meant clear days in May.
To see ants fussing in an anthill - in the next month, there will be a lot of rain and heavy showers.
Earlier OBOZREVATEL told that in Ukraine they celebrate the feast of Trinity and what folk signs exist on this day.
Sign up for OBOZREVATEL channels in Telegram and Viber to keep up with the latest events.