Trending:
Who can find all the balls in 25 seconds: a puzzle for people with perfect vision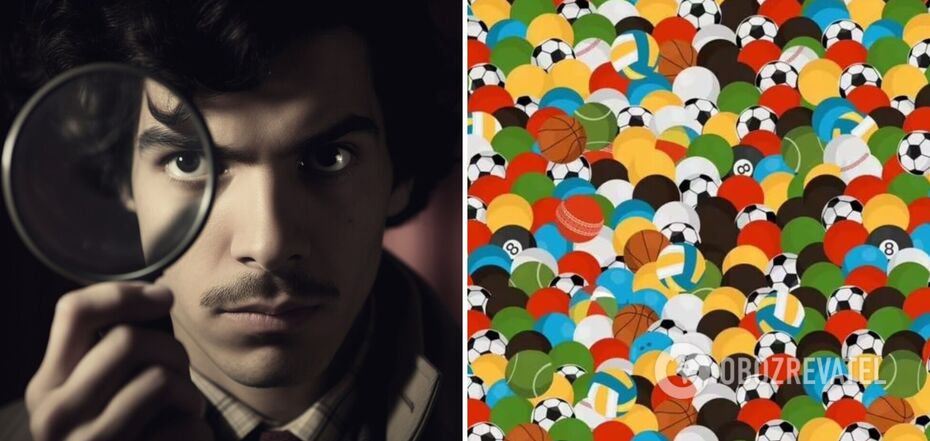 The puzzle. Illustrative image
Puzzles and visual tests stimulate thinking processes well, so they are often used as a brain trainer. The main function of such tests is to improve memory and test concentration.
Over the years, memory weakens, and it becomes increasingly difficult to retain a large amount of information. An interesting test of attentiveness is gaining popularity on the Internet.
In this puzzle, there is a field full of different types of balls. These are footballs, tennis, cricket, basketballs, and just random balls.
The challenge is to spot all the footballs in less than 25 seconds.
If you've done the task, congratulations - you have perfect eyesight.
In addition, if you regularly train your brain with puzzles and tests like this, you can reduce the risk of neurodegenerative conditions, dementia, and Alzheimer's disease.
One study involved more than 2,800 adults aged 65 and older. They underwent up to ten hours of brain training over 5-6 weeks. People who received the training showed long-term improvements in these skills. They even improved their memory performance.
Earlier, OBOZREVATEL published an interesting optical illusion that can be used to identify hidden character traits.
We also offer you to check out an interesting puzzle about a basket with four pears.
Subscribe to OBOZREVATEL's Telegram and Viber channels to keep up with the latest news.