Trending:
Which side to put foil on a baking sheet: not everyone knows the right answer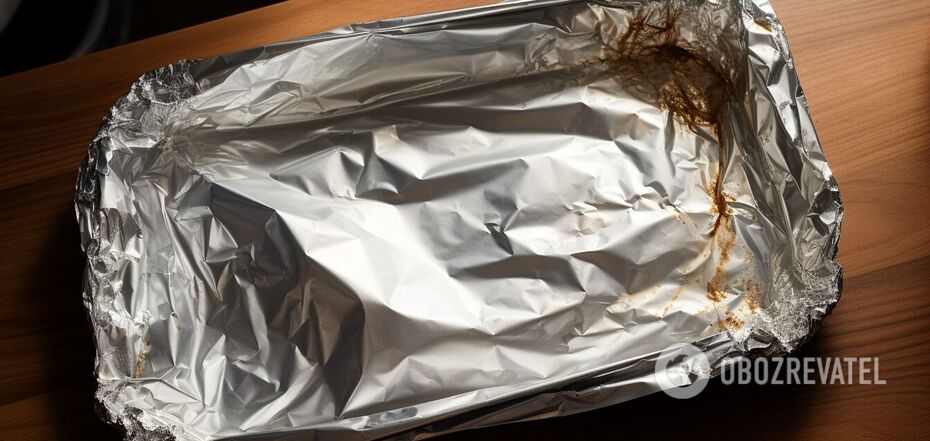 Which side to put the foil on the baking sheet
Housewives often use aluminum foil for cooking various dishes. It is an indispensable item in the kitchen that retains moisture, evenly distributes the temperature during baking, and keeps out grease, which allows you to cook a tasty and juicy dish.
Unfortunately, not everyone knows how to use foil correctly. OBOZ.UA will help you figure it out.
Aluminum foil has matte and glossy surfaces, which confuses most people and they don't know how to wrap the product or cover the baking sheet so as not to spoil the dish. In fact, you don't have to worry about this because the high temperature in the oven affects both sides of the foil equally.
The dish will not lose its flavor if you cover the baking dish with the glossy or matte side.
It is important to wrap the product tightly in foil so that no air gets inside. This will only increase the cooking time.
Foil can be used not only for baking, but also for storing ready meals. The glossy surface partially reflects light and heat, while the matte surface absorbs heat.
Therefore, wrap the finished dish with the glossy side inside so that it stays warm longer and you do not need to reheat it.
Earlier, OBOZ.UA published an interesting life hack, where it told why to put foil in the freezer and how it will help to avoid freezing.
Subscribe to theOBOZ.UAchannels in Telegram and Viber to keep up with the latest events.