Trending:
Which room should not be used to dry laundry: it will be difficult to get rid of mold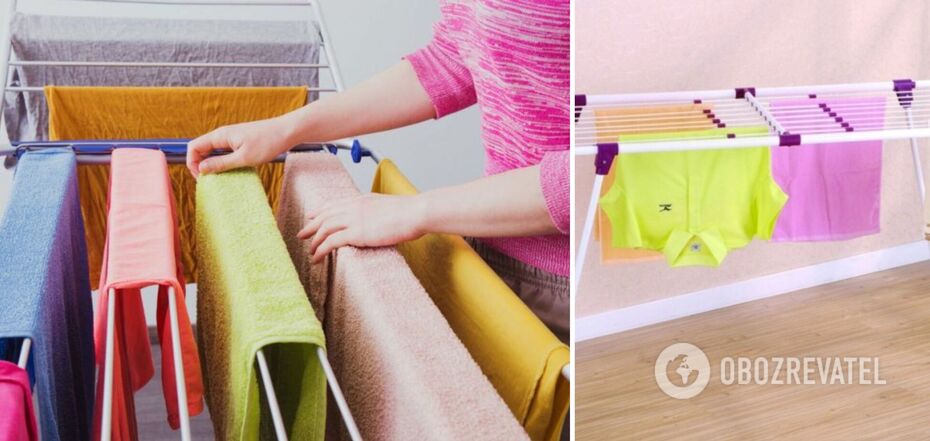 Drying laundry in a room
Often improper drying of clothes can lead to the appearance of mold and mildew in the house. It turns out that there is a room in which you should never dry wet laundry.
Moreover, if you are going to dry clothes indoors, you should make sure that you have taken measures to control the humidity. The details were told by the publication The Sun.
According to expert Louise Carter, you should never dry your clothes in the bedroom. Wet laundry increases humidity by 30%, increasing the risk of breathing difficulties while you sleep and compromising your immune system.
The experts at In The Wash explained, "Storing wet laundry in living spaces not only contributes to mold and dampness, it can also lead to respiratory problems."
In addition, wet laundry can have a foul odor after washing if it is dried in a room with insufficient fresh air.
Considering the fact that washed wet laundry contributes to mold, dampness and potential health problems, it would be better to keep it away from the bedroom.
A damp environment is very favorable for dust mites to emerge and breed. When drying laundry in the bedroom, there is a threat of pests.
Excessive humidity can lead to condensation, which in turn leads to rotting of wooden structures.
Earlier OBOZREVATEL told how to quickly dry washed laundry and avoid the appearance of mold
Subscribe to OBOZREVATEL channels in Telegram and Viber to be aware of the latest events.