Trending:
Which perennial flowers bloom all summer long: the best options to beautify the garden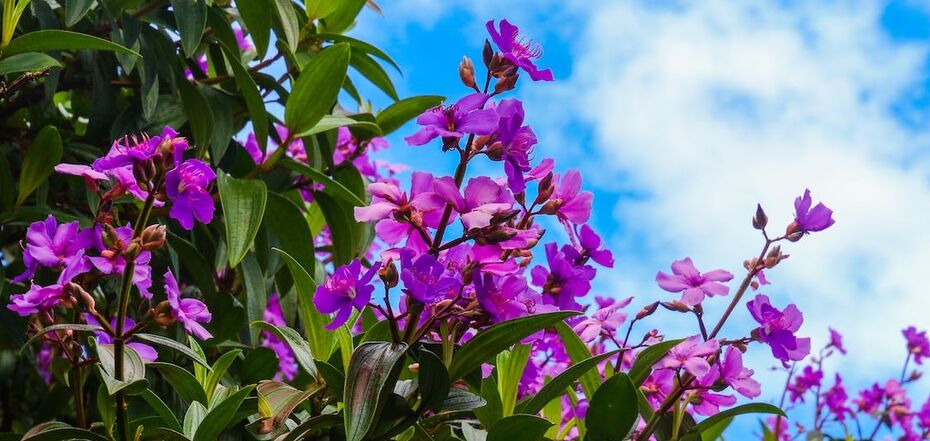 Plants that will bloom all summer long. Source: Pexels
In summer, it is always a pleasure to see blooming gardens and beautifully planted flower beds. Every housewife wants her yard to be decorated with fragrant plants until autumn. All this can be realised, you just need to know what crops to plant and how to care for them.
When choosing plants, you should learn as much as possible about them. OBOZREVATEL has selected the best types of ornamental crops that will bloom all summer long.
Seaside armeria
Armeria is a perennial ornamental plant that blooms during the summer and can bloom again in autumn. The inflorescences look like bright pink balls consisting of small flowers up to 3 cm in size. The leaves of the plant are thin and rough.
Blood cranesbill
This type of geranium blooms from June to July. The name of the plant is confirmed by its bright colour, because the flowers are pink with red veins. The culture is undemanding to the type of soil and can grow both in a sunny area and in partial shade. It is one of the most striking ornamental plants and will definitely add an accent to your flower bed.
Deltoid carnation
Carnation has a bright colour: neon shades of purple flowers with five petals will not leave your garden unnoticed. The plant is unpretentious, resistant to cold and still has abundant flowering. It will decorate your yard for more than three months.
Pearlwort
If you have a large flower garden and want to close the area in a beautiful and simple way, then pearlwort is the best choice for this, because you can even walk on it. A curly, dark green mat will decorate the flowerbed with its snow-white flowers.
Fall phlox
Inflorescences of 3-5 cm in size, filled with flowers, form umbrellas that are impossible to take your eyes off. The plant blooms for six to eight weeks, but if you combine different varieties of phlox, the season can last until October.
Narrowleaf evening primrose
The peculiarity of the culture is that it blooms only in the evening or at night. However, its flowers will surprise you with their aroma and bright colour. The plant is unpretentious and can grow in almost any area from May to the end of August.
Clematis
This type of vine blooms with the onset of real heat and grows until mid-autumn. Compact, small-flowered hybrids grow in different directions over time, creating flower "pillows". Gardeners appreciate the plant for its lush flowering and unpretentiousness. The main advantage of the culture is bright, dense, lush flowers of various colours.
Heliopsis
The inflorescences are semi-double or double baskets with a diameter of 8-9 cm, consisting of orange or yellow reed flowers. Hybrid varieties of this plant can bloom from June to October.
Virginia spiderwort
A massive shrub up to 60 cm tall with straight, tubular shoots and triangular flowers will add a touch of exoticism to your garden. The flowers, hidden in the leaf axils, open in pairs every morning for just a few hours. The rich shades of colour attract the eye. The flowering period of Tradescantia lasts all summer, waiting for the first frost.
Also, the summer garden will be complemented by the following: narrow-leaved lavender, bellflowers, mountain cornflowers, purple loosestrife, centranthus, large astrantia, rudbeckia, helenium and delphinium.
However, do not forget that the planting location affects whether the plant will bloom for a long time. You should follow the recommendations for each species.
Earlier, OBOZREVATEL told which flowers attract butterflies.
Subscribe to OBOZREVATEL's Telegram and Viber channels to keep up with the latest news.