Trending:
Which mode in the washing machine should not be used: clothes will remain dirty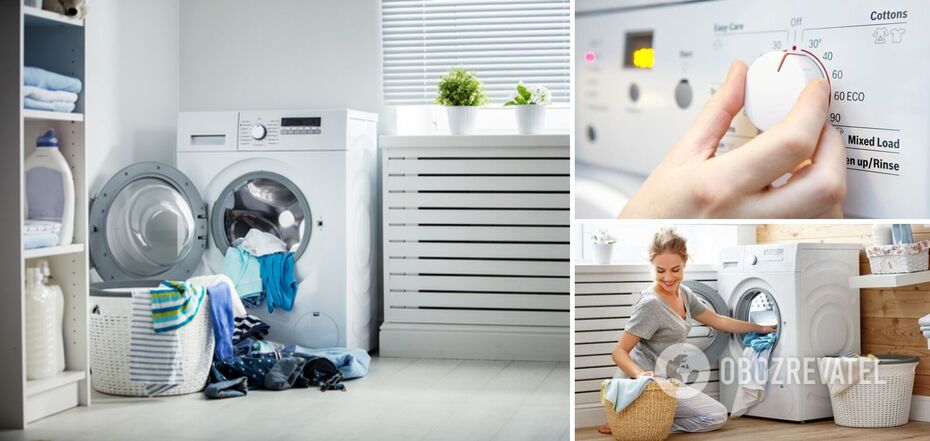 Which mode to choose for washing
Most washing machines offer several washing cycles. And hardly the most popular is the express mode. The main advantage of the express mode is that the laundry is washed in record time.
Of course, it can save your time significantly. However, experts of the publication Sante plus say that this mode does not always justify itself. Some programs can be unsuitable and cause irreparable damage to the laundry.
What are the disadvantages of the express mode of washing
Depending on the washing machine model, the express mode takes between 15 and 60 minutes.
This includes the wash, rinse and spin cycle and is more suitable for small amounts of laundry. However, the express function has disadvantages.
The fast program does not guarantee the cleanliness of the laundry. Some stubborn stains are difficult to remove in such a short wash time at a low temperature. The temperature setting of +35°C does not allow you to disinfect sheets, underwear, towels, baby clothes. They require a minimum temperature of +60°C.
Fast mode makes the washing machine more energy intensive. When it is activated, the machine's heating element is actively used. More energy is used to heat the water faster.
If you want to save money, it is better to switch to the economy wash mode.
Express washing is not suitable for all fabrics. Some of them need special treatment. If you choose the fast mode, you can easily damage your laundry. This applies, for example, to some delicate fabrics such as wool, silk or lace.
Express program certainly saves time and copes well with not too dirty laundry. But delicate items, bed linen and children's clothes are better washed with the standard longer wash cycle.
Previously, OBOZREVATEL told how to launder things if you have hard water.
Subscribe to OBOZREVATEL channels in Telegram and Viber to keep up to date.