Trending:
Which indoor flowers that bloom several times a year to surprise guests with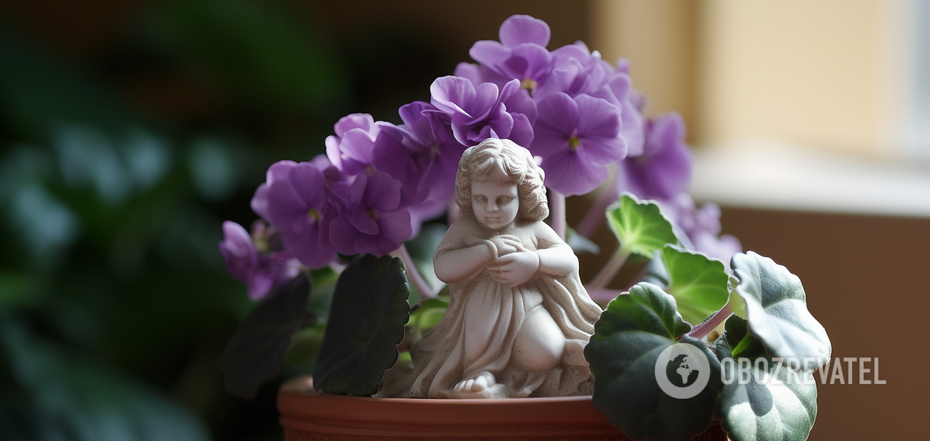 African violet will bloom several times a year with proper care
Although plants have flowering and dormant periods, some indoor species can bloom several times.
OBOZREVATEL has collected a list of such plants. Even though they need different levels of care skills, they still look extremely beautiful during flowering.
African violet
Violets are plants for experienced flower growers. The biggest challenge is watering, because the fluffy leaves and watery stems can rot very easily. Therefore, you should water them through the tray. It is also important to protect the plant from direct sunlight. Thus, it will bloom several times.
Begonia
This plant is quite unpretentious. It is enough not to allow the begonia to freeze and water it in time. Regular spraying will also be beneficial. The plant grows best in diffused light. It can be grown both in pots and in the open ground.
Geranium
When this plant blooms, the flowers cover it with an almost continuous layer. Inflorescences are kept for quite a long time and can appear at any time of the year. The main thing is to provide the plant with the right watering regime when water is introduced infrequently, but abundantly. You should also place it in a bright place, but not in direct sunlight.
Anthurium
The most beautiful part of the plant is the leaf-petal, which develops near a rather inconspicuous flower. It is bright, red and has a glossy surface. Anthurium can bloom whenever you want if you provide it with sufficient heat, (not below 15 degrees even at night) a humid atmosphere and regular spraying.
Chrysanthemum
Dwarf varieties of the plant feel great in room conditions and bloom not only in late summer but also in other seasons. For example, they can please with a scattering of flowers in winter, which is not uncommon. Still, it is important to provide chrysanthemums with enough light and not allow the plant to freeze over.
Hibiscus
The second name of this plant is the Chinese rose. It is known for its expressive large flowers, which can appear at different times of the year. Hibiscus should be grown in conditions of sufficient soil and air moisture, stable warm temperatures and diffused light. It is also important to prune the bush properly so that it grows not too big and blooms more lushly.
Earlier OBOZREVATEL shared which indoor plants need minimal care.
Subscribe to OBOZREVATEL channels on Telegram and Viber to be aware of the latest events.