Trending:
Which dogs love their owners the most: two breeds that act as antidepressants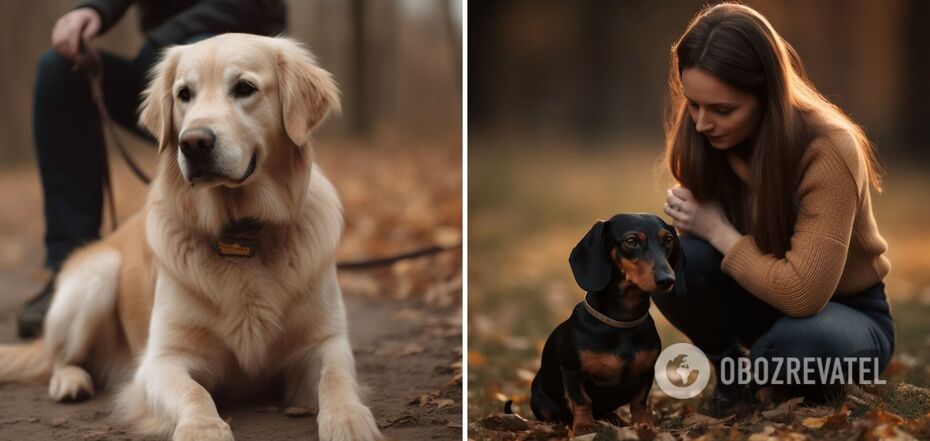 Golden Retrievers and Dachshunds can even cure loneliness
One of the main reasons to take home an animal is the four-legged creature's ability to lift their spirits. Even the calmest and most phlegmatic creature can bring a lot of laughter and joy. But if we talk about dogs, then these two breeds of dogs are considered to be the champions in the fight against bad moods of their owners.
OBOZREVATEL has studied the characteristics of many breeds and tells which dog is better to take home if you need a constant source of joy. But keep in mind that both of these dogs are very active and will require a lot of time for walks.
Golden Retriever
This breed is also called a cuddle dog. Goldens are known for their contact, patience, and tendency for funny pranks. They do not pull all the attention, and fit harmoniously into the family, adjusting to each member. They are cautious with children, but happily take part in all games.
By nature, Golden Retrievers are prone to empathy and almost completely devoid of aggression. They sense when someone in the house has a bad or depressed mood and come to keep this person company. For this characteristic, they have been used for helping professions such as guide dogs or therapy dogs.
Dachshund
The mere sight of a stocky, long-eared dog with short legs evokes positive emotions in itself. The dachshund got this shape because it was bred to hunt burrowing animals. Hence the lively and curious nature of dachshunds.
These dogs love tactile contact, so they are recommended for those who are often lonely. Communication in all forms is vital for the dachshund, so the dog will accompany its master wherever he goes, and will understand his condition even without words, just by looks and gestures. But without enough attention, the dachshund can even become depressed. But representatives of the breed can play literally indefinitely. It is also a good choice for families with children. Dachshunds are quick-witted and easy to train. And they are fearless defenders, even in spite of their small size.
Previously OBOZREVATEL told about the breeds of dogs that do not shed and will be comfortable to keep in an apartment.
Subscribe to the channels OBOZREVATEL in Telegram and Viber to keep up withthe latest news.