Trending:
Which dogs are the most finicky: hard to get used to their owners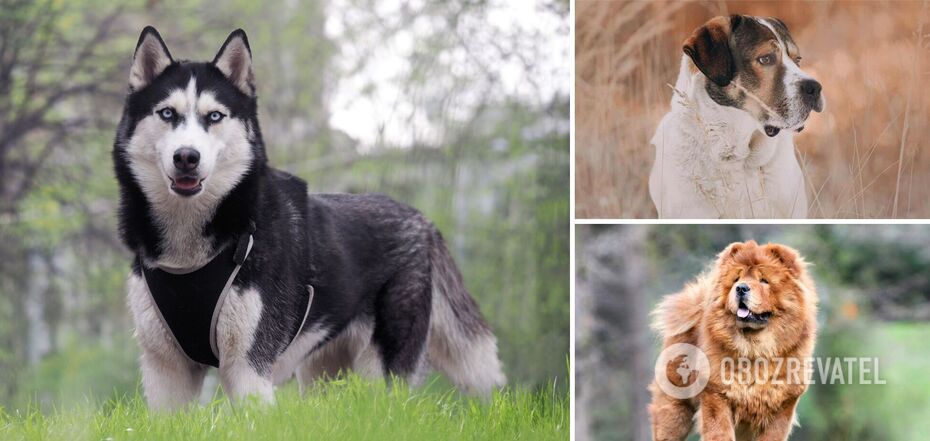 It's not easy to gain the trust of a Husky, Alabai or Chow Chow
Of all dog breeds, it is the large animals that have the hardest time getting used to a change of owner. Their respect is not so easy to win and they require a lot of time to get used to their person in childhood, and in adulthood survive the change of master very hard.
OBOZREVATEL tells about the breeds, to which such changes are given the hardest. To these dogs will have to look for a special approach.
Huskies
These frisky dogs seem extroverted and easy to get along with. And so they are when it comes to people outside of their inner circle. Husky requires close contact with a person and it will be very difficult for representatives of this breed to make new connections in adulthood. The dog may even run away from home.
Alabai and Caucasian Shepherd Dogs
Asian Shepherd Dogs are similar in that they are very willful. They demonstrate their temperament to their owners from childhood and will respect only the one who will be patient enough to deal with him. If such an animal will have to get used to a new owner, it is better to seek help from an experienced cynologist who knows how to find a common language with an Alabai or Caucasian.
Chow Chow
The good-natured appearance of this dog is deceptive. Chow Chows resembling bears have the same bear-like stubbornness and complex character. They can ignore people they haven't had time to like or at least feel respect for.
Rottweiler and Pit Bull Terrier
These dogs are very intelligent and remember all the troubles they have been through. Easily forgive and let go of the offense they most likely will not be able to. Therefore, a new owner can get to the new owner for the mistakes of the old one. You also need to be prepared for the fact that you will have to win the trust of a strong and loyal animal from scratch.
Earlier OBOZREVATEL told about the breeds of dogs that are easiest to get along with people.
Subscribe to OBOZREVATEL channels in Telegram and Viber to keep up to date.